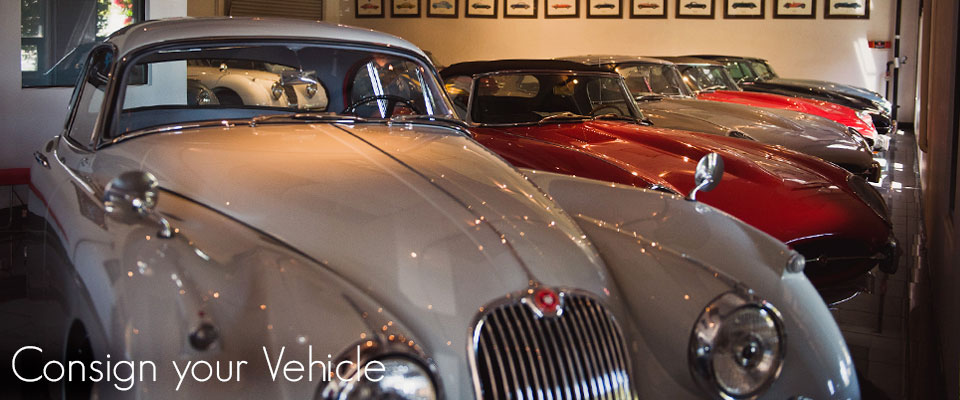 Consignment
Consignment is one area that Classic Showcase's 30 + years of experience come into play. We are an established and reputable facility that has built a database of satisfied contacts and customers throughout the world. We specialize in bringing qualified, ready to purchase, buyers to the table so that you do not need to deal with the hassles of phone calls, emails and tire kickers. Classic Showcase also offers the convenience of our onsite classic restoration and service facility with mechanics and restoration specialists trained to service or restore your vehicle while it is at our facility awaiting purchase.

Classic Showcase offers consignment services for any vehicles that fit our profile and marketing plan. The consignment agreement will be customized for each specific customer and vehicle dependant on market value and net amount that each customer would like to receive when the car sells. We can structure the consignment agreement for any set amount of time starting with 6 months. Classic Showcase has a worldwide customer base and will do our best to sell your vehicle in a short amount of time but will need at least 6 months to build a custom marketing strategy and promote your vehicle to our customers.

If you decide to consign your vehicle to Classic Showcase, it is required that the vehicle be transported or driven to our facility to be displayed in one of our in-house showrooms and made available for viewing by our customers. Please do not bring or schedule transport for your vehicle to Classic Showcase until an agreement has been drafted and approved.

When consigning your vehicle, Classic Showcase can also perform a vehicle inspection and/or mechanical evaluation and make suggestions towards preparing your vehicle for the best net return to you. This inspection and/or mechanical evaluation is recommended for best representation of your vehicle to our customers. Any repairs or updates needed for the vehicle, that Classic Showcase finds during inspection, will not be a requirement for selling your vehicle. However, if repairs or updates are not attended to, Classic Showcase cannot guarantee that you will receive the best market value for the vehicle.

If you are interested in consigning your vehicle with Classic Showcase, please send photos and a description of your vehicle to management@classicshowcase.com and a sales specialist will be in touch with you within the next business day to discuss consignment agreement options.