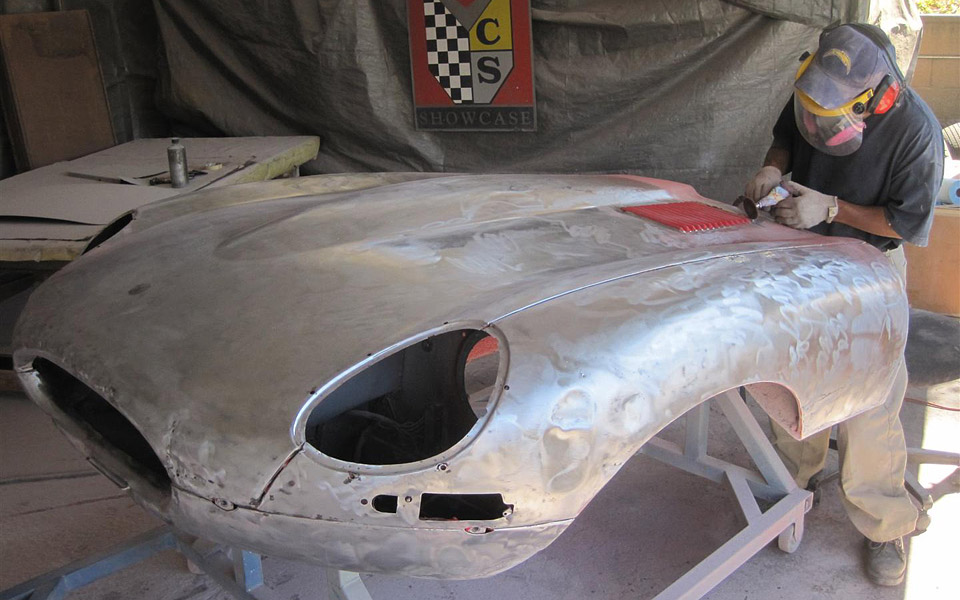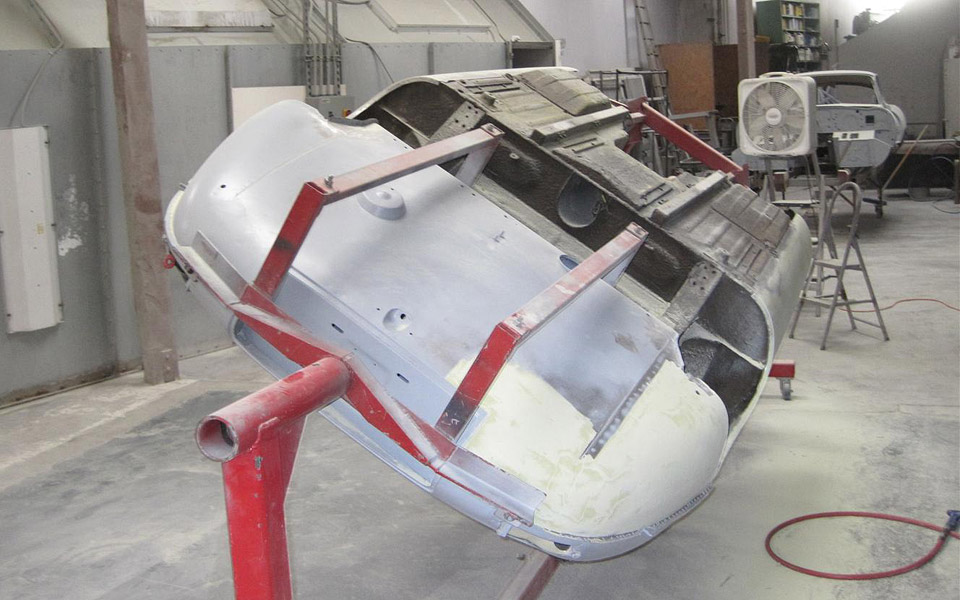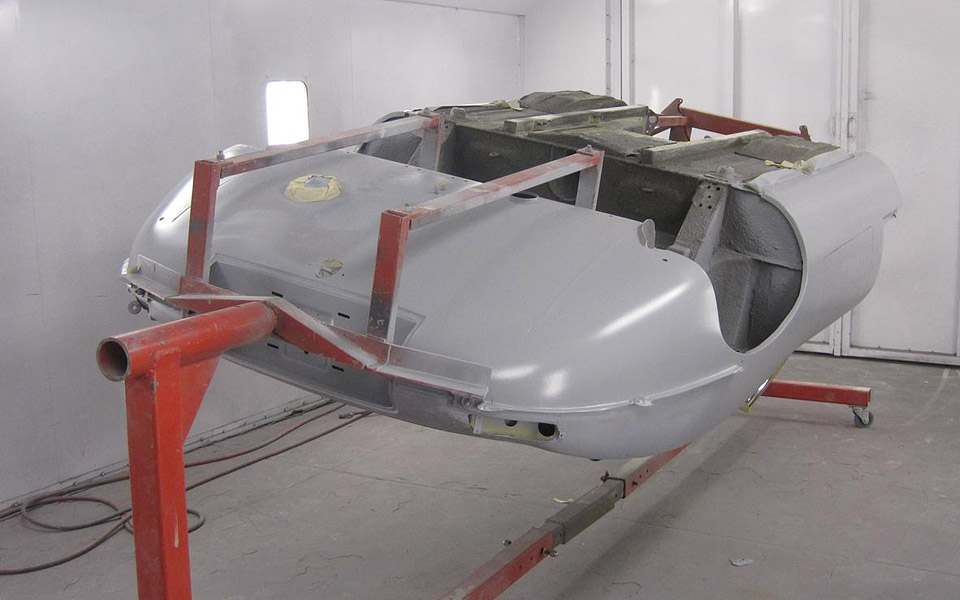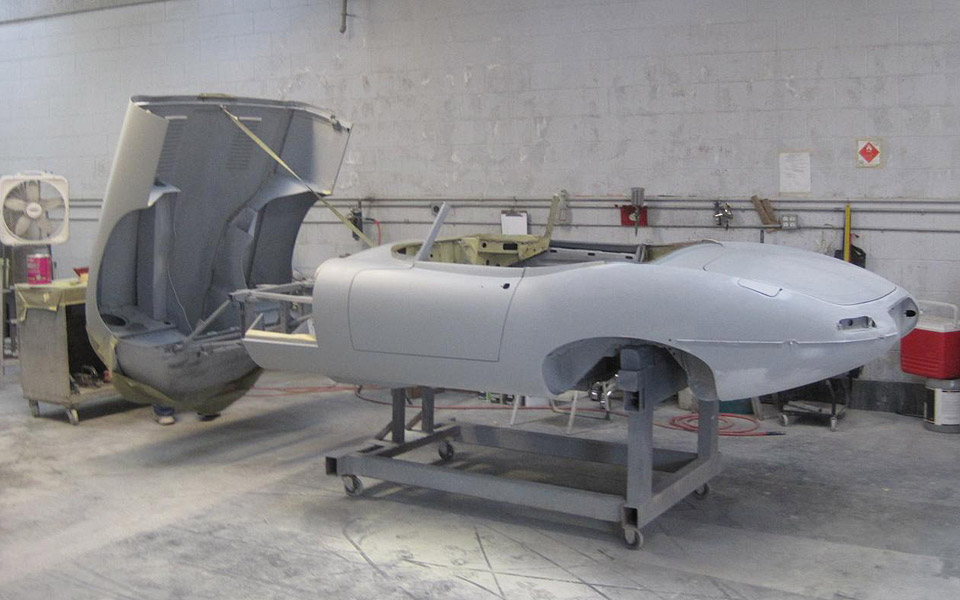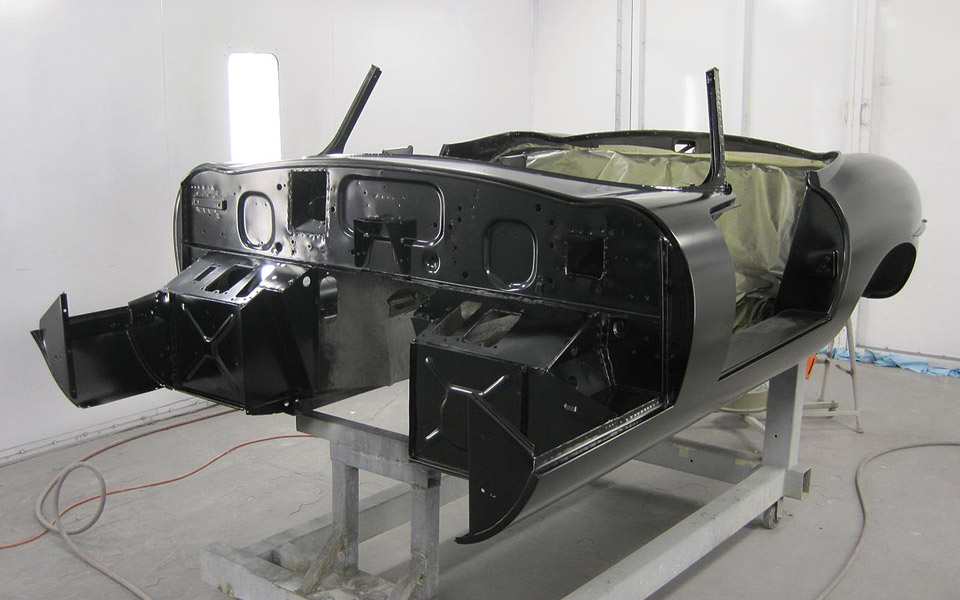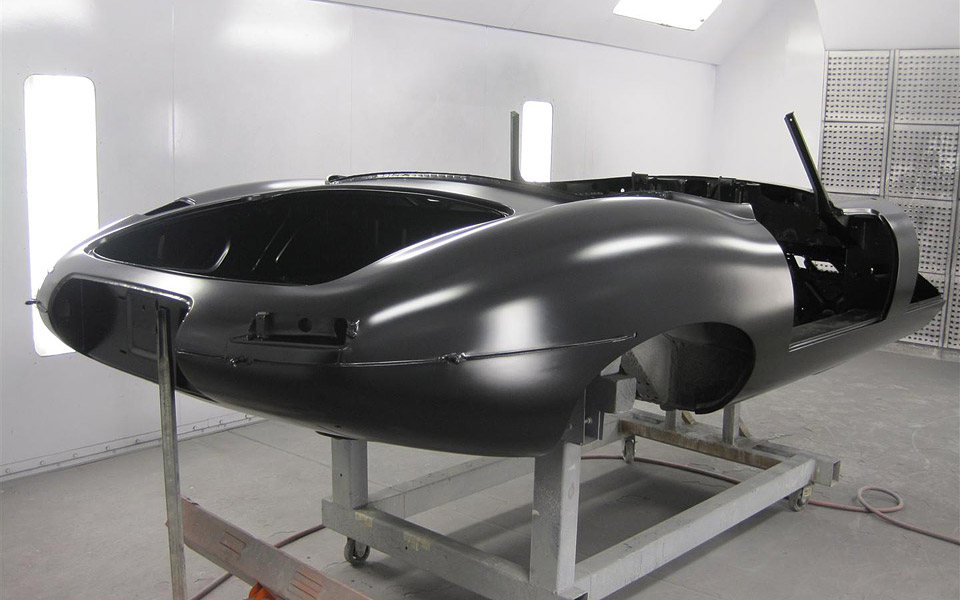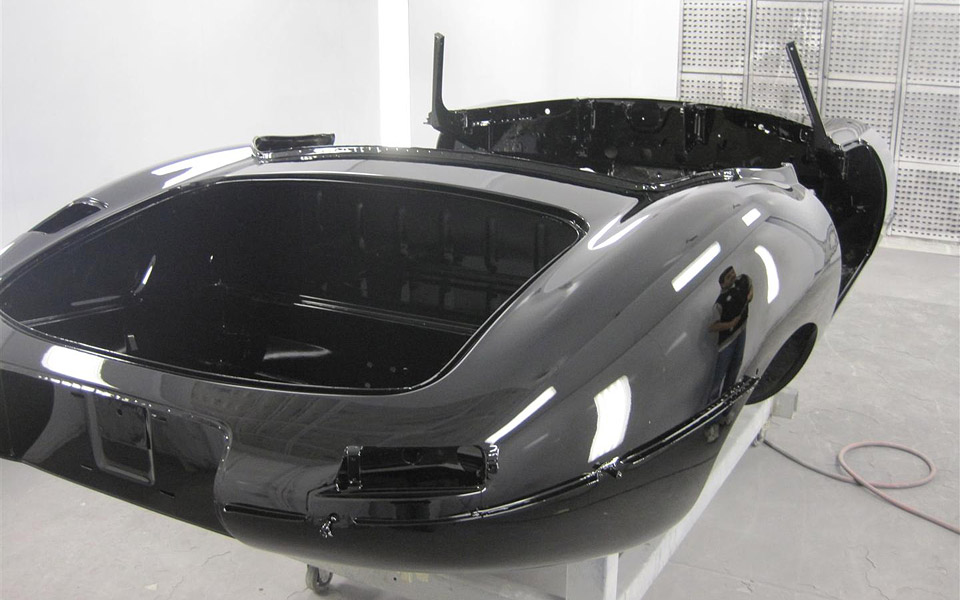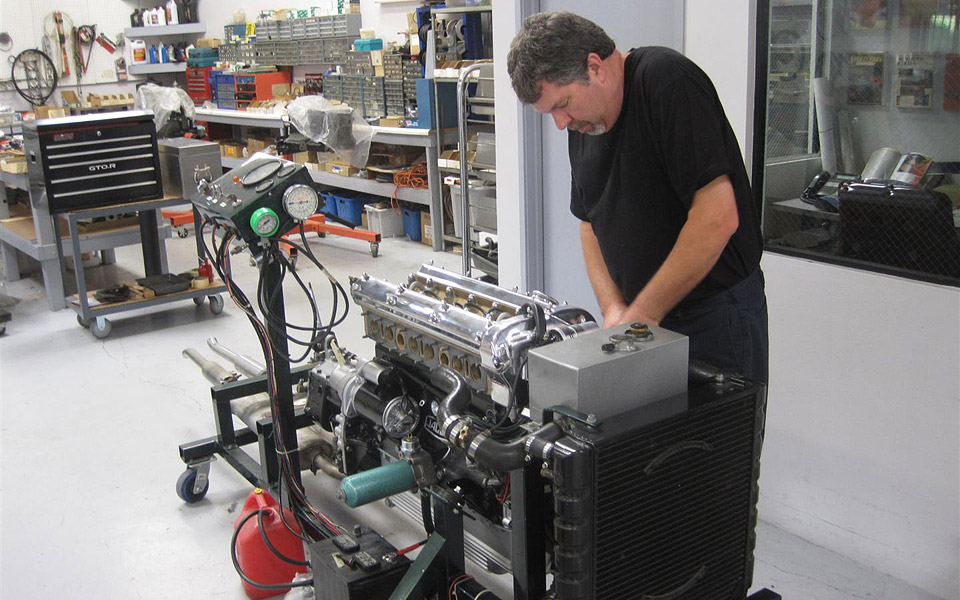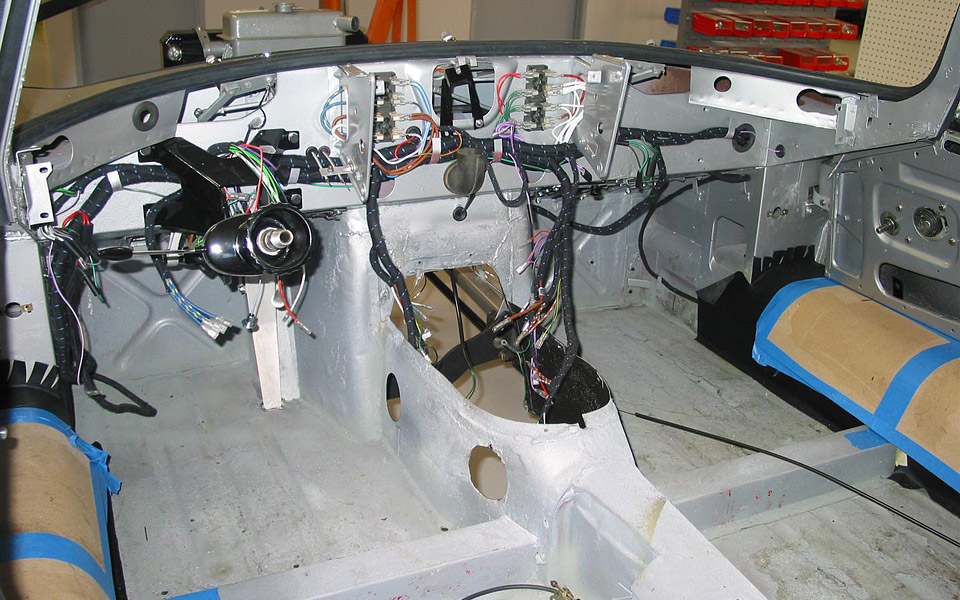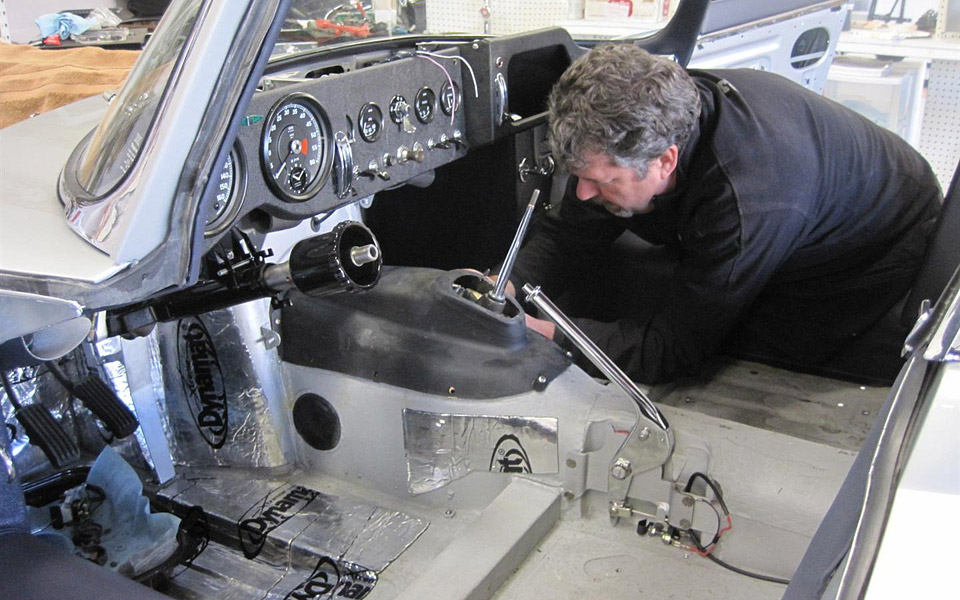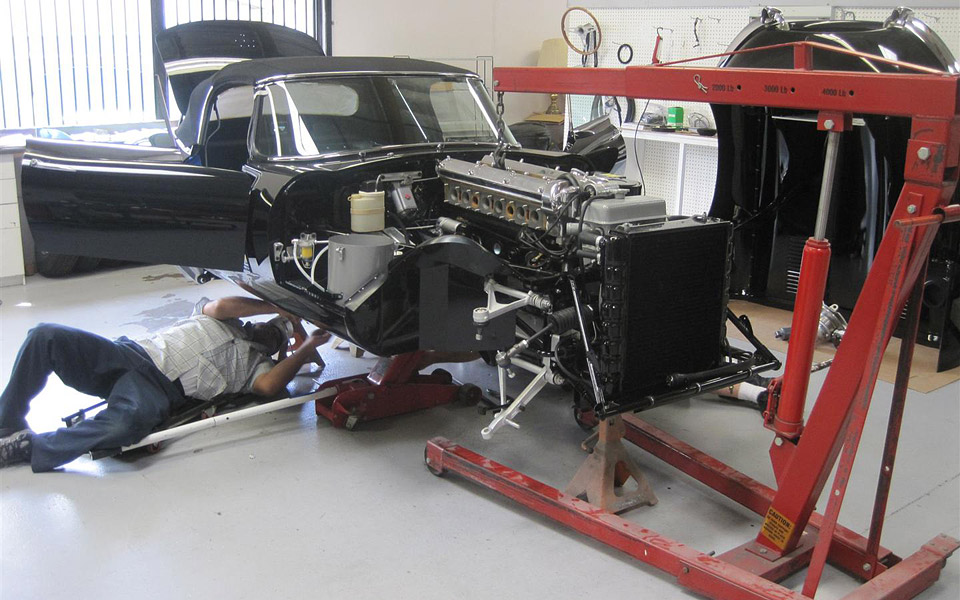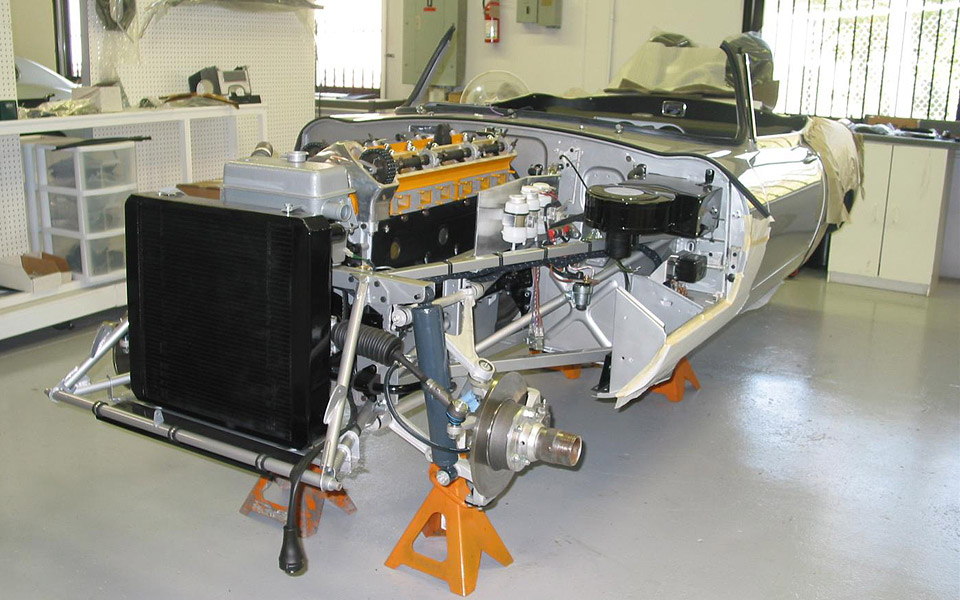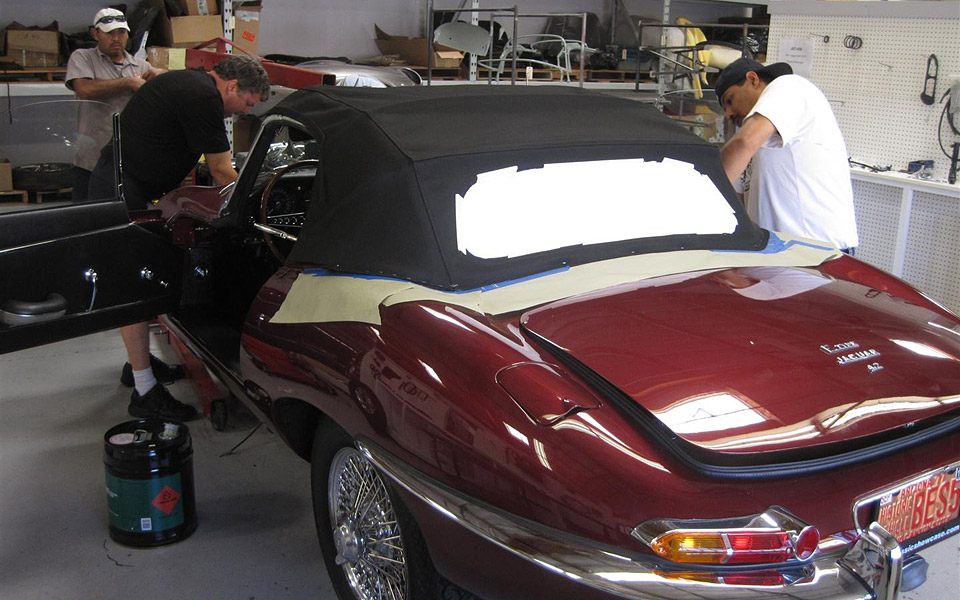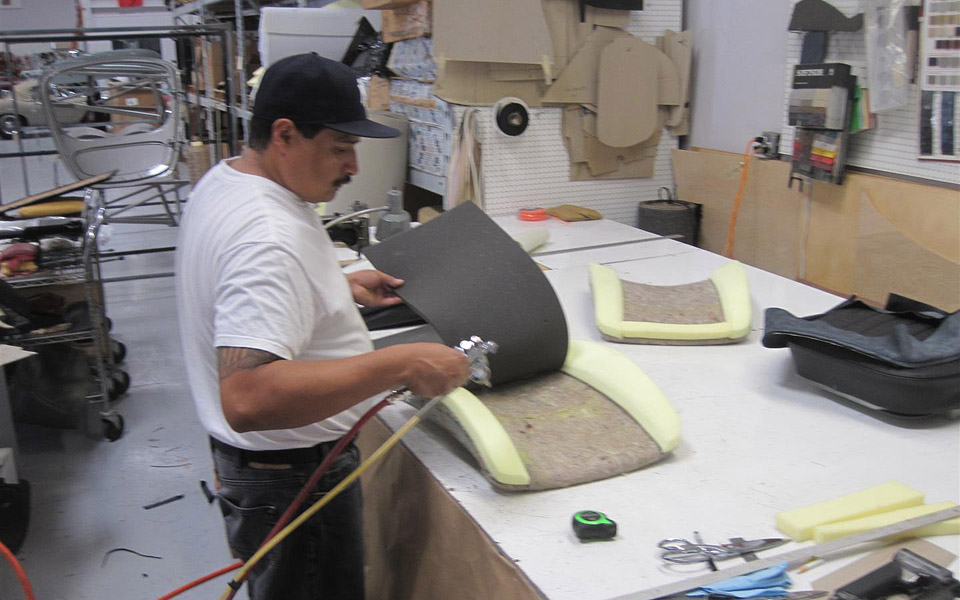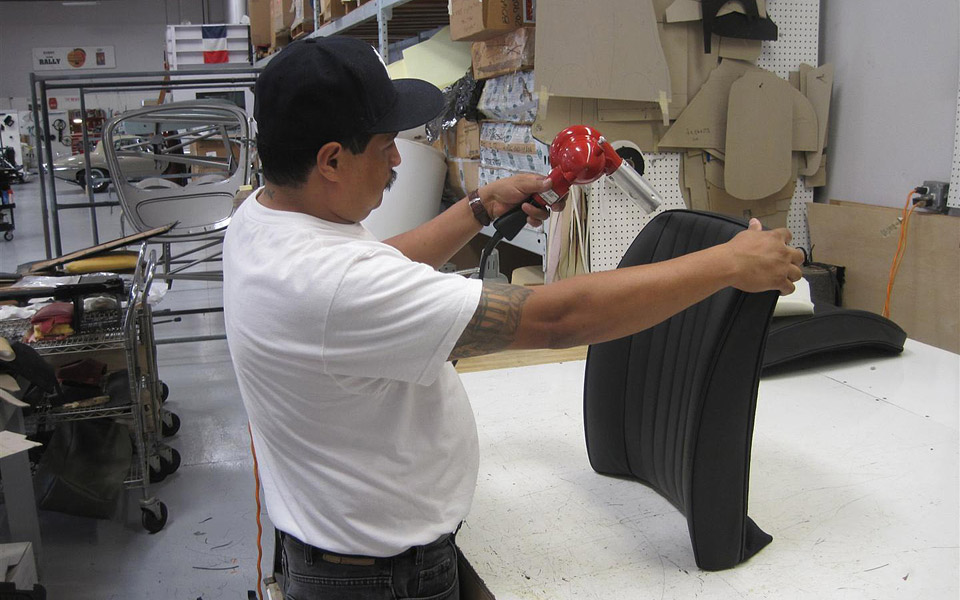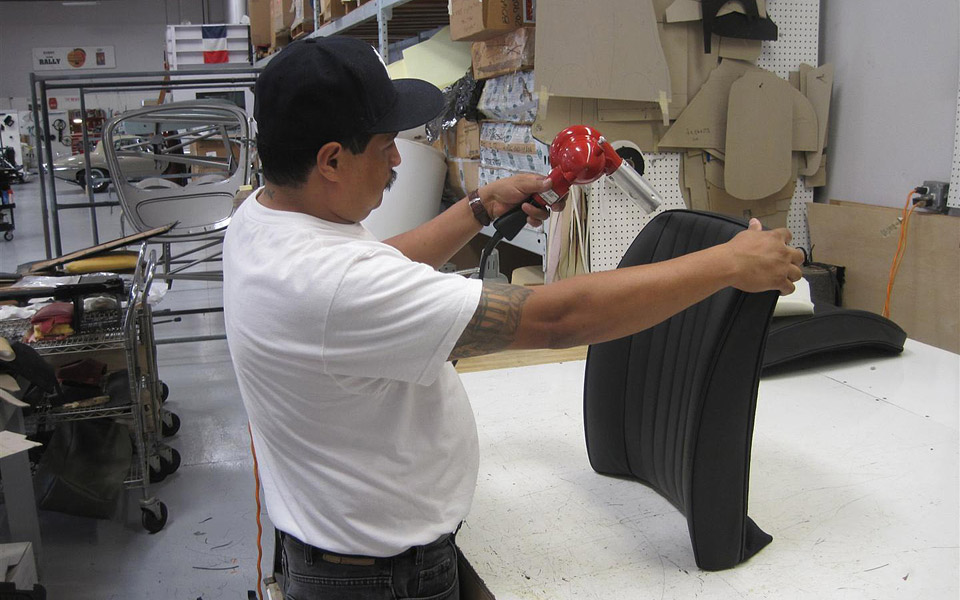 Restoration Facility
We have dedicated many years to perfecting the restoration of some of the best turnkey classics offered today. Our vehicles are for the special collector who wants the restoration done their way. Here, you set the specifications and standards; you choose the color combination and the options, and we'll paint your car in virtually any custom color combination you like! We can also modify your classic with performance and comfort upgrades. Classic Showcase is dedicated to making your vision become a reality!
---
Our restoration facility is made up of various departments, including paint and body, Upholstery, mechanical and assembly all under one roof. We stand behind the quality and attention to detail for every restoration that we complete.
We restore vehicles to various levels, all in turnkey condition. For complete details on each level, please click on the underlined links.
The first and highest level has all components restored to a very high "Show level", bringing the car to a "like new" or better than new condition. This may also be considered a 'Trailer Queen'. This level is usually not driven regularly and this level is recommended to be stored in a climate controlled environment. The Show car level is the highest priced restoration that we offer. Every detail is attended to. If this car is kept in storage for long periods of time, certain services are required. Please visit Service for more information.
The second highest level is a "Show/Driver", which is what many restoration shops consider their Concours restoration level. This level can be shown as a Concours and is restored to a "like new" or better than new condition but can be personalized to the owner's comfort and performance desires.
Paint and Body Shop Department:
(All work described below, describes a 'Show' car restoration)
Our professional staff in our body shop department has been properly trained to the classic make that we are working on. We spend the time needed ensuring an exceptional panel fit and that the vehicle maintains a straight body as it did from the factory, if not better. After a car has been stripped to bare metal, it is put on a rotisserie, any imperfections in the metal are removed and new metal is welded and leaded as needed to maintain the strength and integrity of the car. The bare metal is then treated with etching primer, all body work is performed and lastly, the car is prepped for primer and sealer. Next, our Certified and trained paint professionals, hang each body panel and frame piece separately, apply primer and sealer, paint base coat, paint several layers of clear coat, color sand and buff the vehicle to a fabulous finish that luster's for years to come. Our paint department is fully equipped with modern equipment to perform various levels of paint jobs to original factory colors or any color of your choice.
Upholstery and Custom Fit Department:
Our professional staff in our upholstery and custom fit department strives to recreate interiors to perfection, using correct materials and custom made templates to ensure proper look and fit. We have several booklets of sample materials and colors to choose from to help make your restoration journey a fun and easy process. Our staff is trained and capable of creating stock or custom alterations to the interior to accommodate your specific comfort level.
Engine and Mechanical Systems Department:
The mechanical department specializes in rebuilding or restoring all engine types back to original stock or can modify or update your engine with performance options to your specifications. Our technicians rebuild motors, front and rear suspensions including final drive train, transmissions, fuel systems, cooling systems, electrical systems, hydraulic systems, and all phases of mechanical work. They are responsible and fully capable for making these classics sound, function, and drive like new or better.
We go the extra mile to ensure quality control. Our restoration facility includes an engine/transmission test station where we run the engine outside of the car to make all necessary alterations needed before installing it. With all restorations of driver and show cars, the engine and transmission will be tested several times over a series of days, before installing in the vehicle. During this test we look for oil pressure, engine temperature, transmission shifting, and any noise. We are looking for any leaks (oil or water), and we set the timing and carburetors on the test station. After the engine has undergone all tests outside of the vehicle, the engine is installed back in the vehicle for further tests. 100-200 test miles are driven to ensure that the car is properly sorted. Throughout the test miles stage, the car is put on a lift and all components are inspected and tightened as needed. Before a car is delivered or ready for pickup, it undergoes one more quality control inspection and our pre-delivery service to ensure that the car meets our specifications.
Assembly Department:
Once the car arrives to the assembly department, the Chrome and bright work, instruments, and other details are completed and refitted by our assembly department specialists. Each vehicle has their own dedicated assembly area with all restored and new parts for the car surrounding the vehicle. Every part is tagged for each specific car to ensure organization and that no parts are misplaced with others. Extreme attention to detail is used when assembling to ensure that all parts are correct and straight. The car does not leave this area until complete and ready to be driven and put on the lift.
Once the restoration has been completed on your car, we will review with you the basics of taking care of your new classic and the upkeep of its high level condition. Included in the purchase and restoration is a DVD of the restoration process completed, to show the honesty, quality, passion, and superb craftsmanship Classic Showcase always provides.
Classic Showcase is appreciative and excited to continually bring quality work and excellent customer service, leading to our customer's satisfaction and referrals.
Classic Showcase is where great cars achieve perfection!