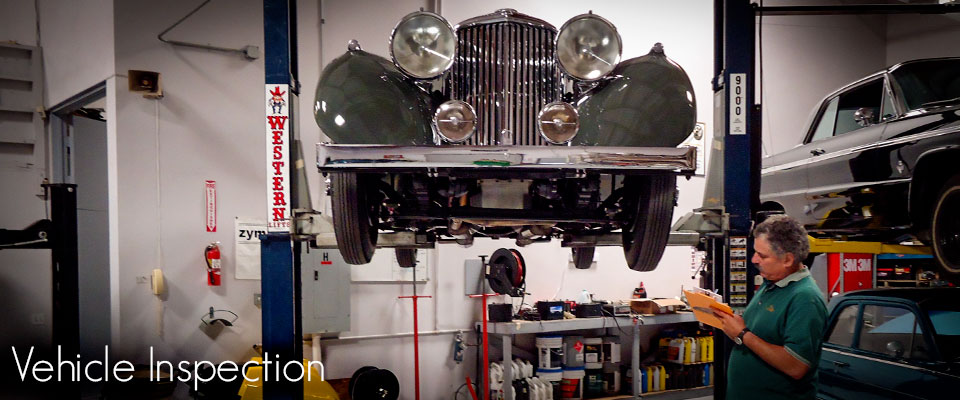 Vehicle Inspection
Buying a classic vehicle can be a bit unnerving for both the novice and the seasoned buyer.
Classic Showcase always recommends having a pre-purchase inspection (also known as a "PPI") performed on a vehicle before a purchase is made.
This allows our customers to gain an outside opinion and evaluation of the vehicle as well as ask any questions they may have.
There are a number of local, specialized technicians not affiliated with Classic Showcase that offer this service. The cost usually runs $400 to $700 and up depending on the business, level of service, and the level of inspection requested.
The most convenient way to have a pre-purchase check done is to schedule an appointment with a technician to come to our premises. If a buyers check is to be completed off the property, a vehicle will only be allowed to leave and return on a flatbed transporter to an agreed upon inspector. The customer will be responsible in advance for the total cost of transportation. However, Classic Showcase prefers that the inspections be administered on the premises and invite all certified inspection companies and representatives to view the specific car by appointment only.