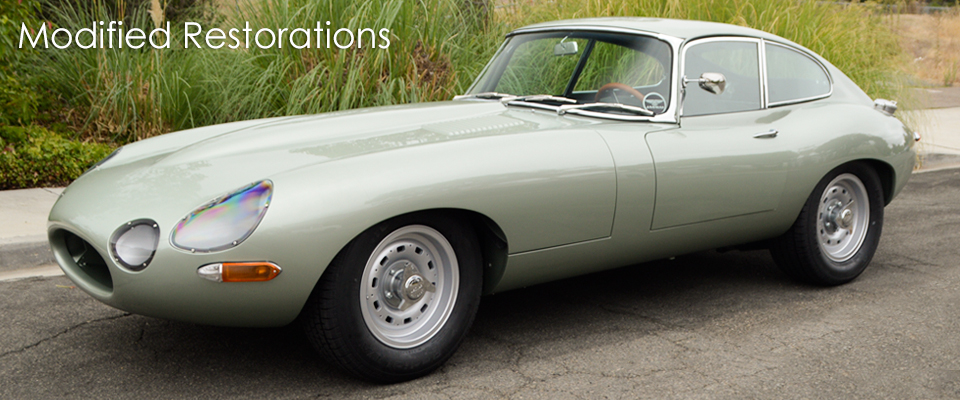 Modified Restorations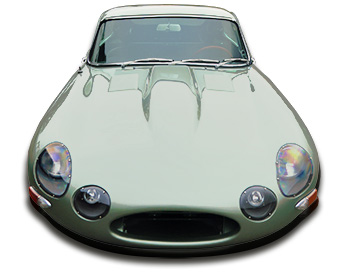 Classic Showcase specializes in adhering to your specific wants and desires when it comes to your classic vehicle. If showing your classic at Concours shows is not your thing, the sky is the limit when it comes to modifying your car. Our knowledgeable mechanics and restoration specialists are highly trained to create modified improvements in your engine our appearance of your vehicle. All you have to do is bring your list of upgrades and modifications and Classic Showcase will do the rest.
To give you an idea of some of the modifications that we offer please review the following:
Custom paint services
Custom metal work
Update transmission and clutch to a higher performance level such as a 5 speed transmission
Upgrades, such as: adjustable suspension, neoprene shocks, aluminum radiator, auxiliary fan, quartz clock conversion, insulation sound deadening, modern instruments, smaller steering wheels, larger wheels and tires, hydraulic system upgrades and performance, weber carburetors conversion, electronic ignition and so much more
Upgrade components in the engine for higher performance
We have an onsite upholstery department that specializes in custom fit and design for vehicle interiors
Customize and upgrade original radios to digital for phone/Ipod or other accessory use
Install custom seats or modify the seats for better comfort levels and overall look
This restoration option can be added to a Show, Show/Driver or Driver level restoration if desired or can be purchased 'a la carte'.

Current Modified Projects
1967 Jaguar E-Type Client Restoration with Upgrades:
In 2021, a new collector client of ours with several classics already in his collection commissioned us to perform a customized restoration to a 1967 Jaguar XKE Fixed Head Coupe he previously purchased. The client enjoys not only collecting classics, but driving them as well, and sought to have not only a comprehensively restored example, but one that would feature a number of unique aesthetic enhancements as well as performance upgrades made to the car. He wishes to experience the XKE out in the country, where he can let loose and enjoy navigating the twists and turns of his favorite backroads...but also seeks to have a great looking and unique car to boot. Tom and the team were happy to fullfill his request, and started the restoration journey to his XKE in the Fall of 2021. The XKE is getting close to completion, and will be featured in our Fall 2022 newsletter, so please stay tuned to this exciting customized restoration!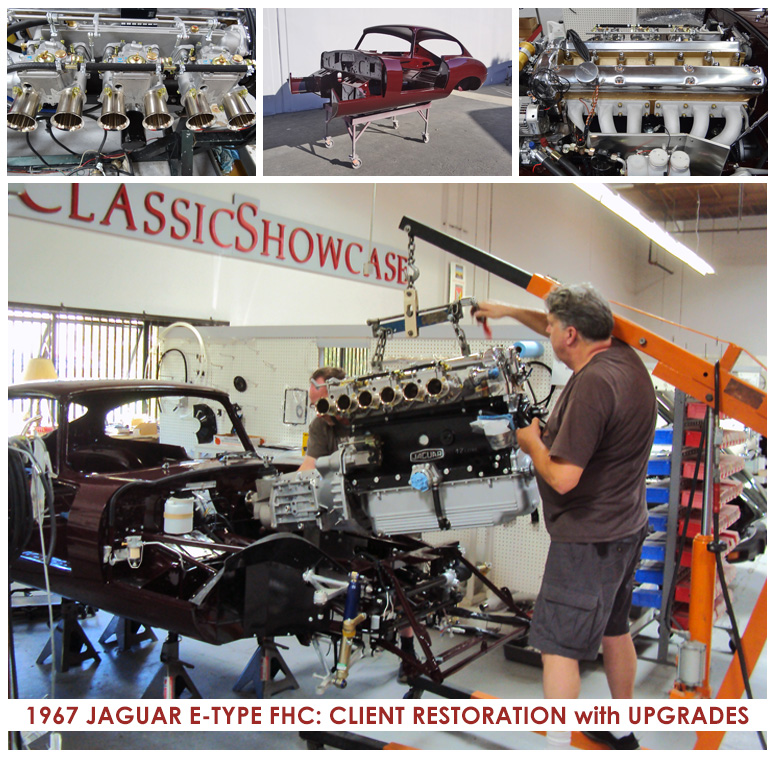 1959 Jaguar XKSS re-creation Restoration:
In our quest to have one of the rarest classic jaguar models – the XSS - our team has begun  the restoration process to this special car. We are looking to create one of the best looking, running, and performing cars ever, and are excited to take on such a unique Jaguar build such as this. The car features an all-aluminum body and parts, and will be powered by a 3.4 liter XK MC C-Type engine with  a Red head.
Recent Modified Projects
1975 Jaguar XJ6C
Client Restoration: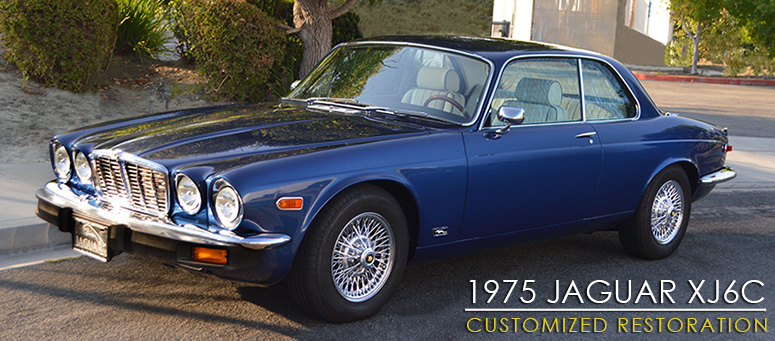 This XJ6C was purchased from us by a collector who wanted a very custom build, almost creating a "resto-mod car", with modern upgrades but classic looks. He also wanted to make sure it was dependable and very fast...Our team was happy to oblige, turning the client's vision into reality.

1956 Ford F100 Pickup
Client Restoration: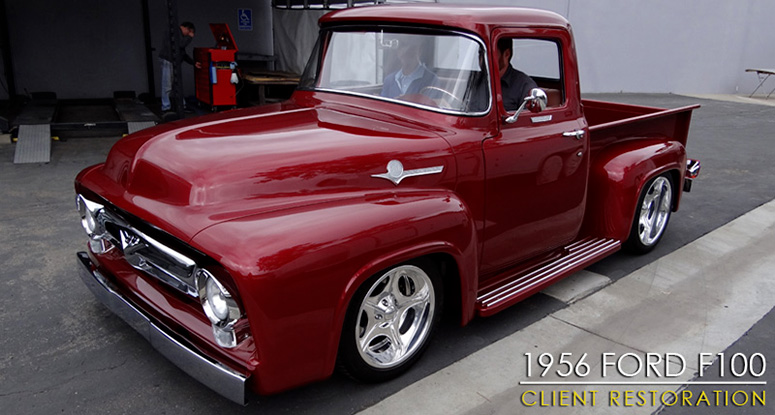 This 1956 Ford F100 was an incredible and exciting build not only for the client, but for our entire team. We recreated a Truck that our collector client once owned and restored with his father many years ago. The restoration was an extremely custom project, where everything needed to be exact. The restoration was completed in the Spring of 2022, and the results were nothing short of spectacular.

1954 Jaguar XK-120 Roadster
Client Restoration: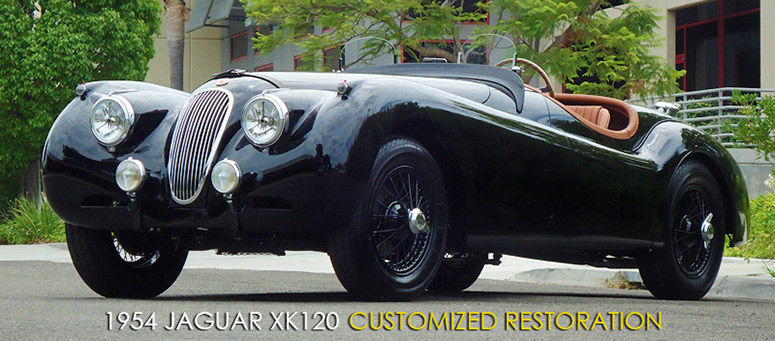 Classic Showcase was commissioned to locate, acquire and restore an XK-120 for a client. With their vision and ours, we came up with this creation which is named "Top Cat". This is a very special, one of a kind vehicle that is dressed in a deep, glossy Ebony black with a dark tan leather interior finished with a black Tonneau cover. We modified the XK-120 to create an open roadster for touring, rallying, and to be a road and show car...
Please contact management@classicshowcase.com to discuss your modification desires today!