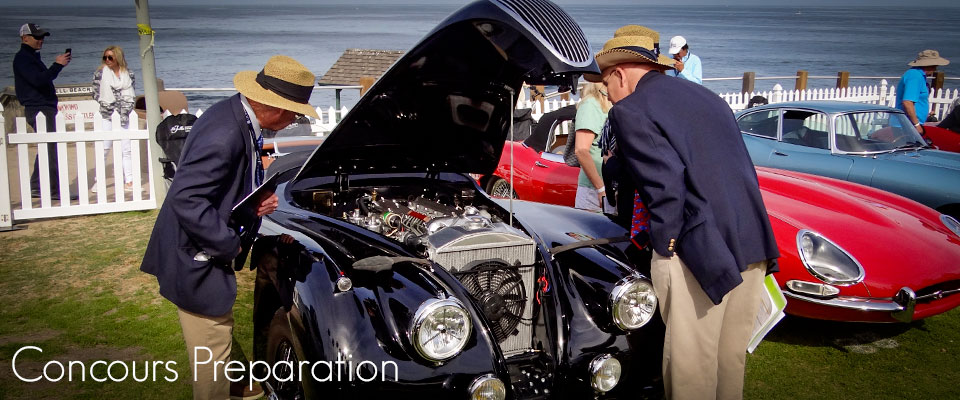 Concours Preparation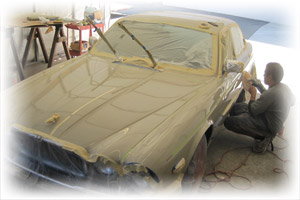 Preparing your vehicle for a Concours can be very time consuming and tedious especially when showing your vehicle in a champion level. Classic Showcase specializes in Concours preparation and detailing services and is available to take this tiresome task out of your hands.
We understand that not every mark or vehicle within the mark has the same needs when preparing the vehicle for a Concours. Classic Showcase focuses on creating a custom plan for each customer depending on the needs of their vehicle. Once this custom plan has been created for your vehicle, it will be uploaded into your profile at Classic Showcase so that you will not have the hassle of creating a plan in the future for your car and may simply make arrangements to send your vehicle to us for preparations.
There are many different preparation services that we can provide including, but not limited to:
Authentication verification of components in the body, engine and interior
Brite work polish or re-chrome
Windshield and lens repair or replacement
Paint inspection for imperfections, paint touch up or color sand and buff
Correct the body fit
Engine detail and inspection for missing parts or components
Interior detail including inspection of the fit, cracking in the panels or leather, tears, holes, etc…
Full mechanical service
Tire inspection and detail or replacement if needed
Sourcing factory tool kits, factory manuals and any other tools or manuals required when showing the vehicle
Because of our high standards and attention to detail when preparing a vehicle for Concours, we may require up to 6 weeks depending on the needs of the vehicle. Please plan your Concours preparations with this time period in mind.
If you would like to schedule your vehicle for Concours Preparations, please contact management@classicshowcase.com for more information and scheduling.