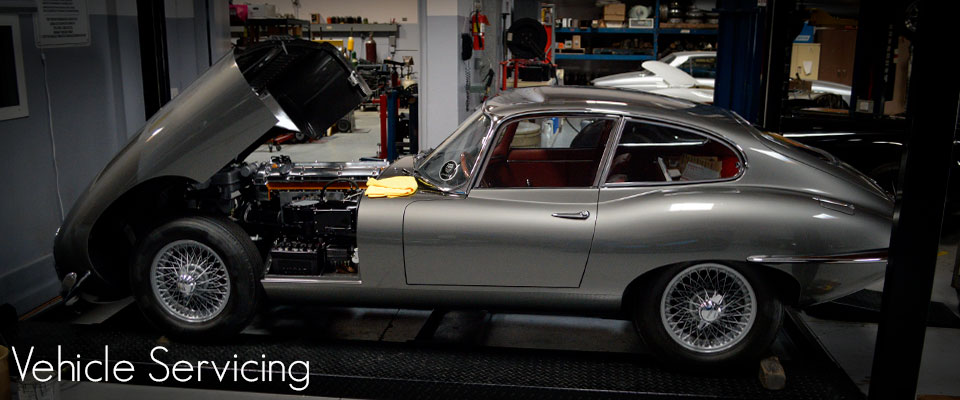 Service
Throughout the life of your classic investment, it will need preventative services and 'freshening up'. Because your classic vehicle is not the everyday car it can sometimes be time consuming and stressful to find a shop that specializes in your classic car. This frustration can lead collectors to the point of not doing anything. Classic Showcase would like the opportunity to take this process out of your life so that you can continue to enjoy your vehicle as much as the day that you first laid eyes on it.
We can arrange for your car to be picked up, by our professional transport partners, from any location and brought to our facility in Oceanside, Ca. Once your car is at our facility, we will inspect and analyze the vehicle and all systems and prepare an itemized list of recommended services, whether they are aesthetic or mechanical.
Some preventative mechanical services that we provide are the following: major tune ups, carb rebuilding, hydraulic system service, cooling system service, electrical system service as well as fuel pump rebuild or exchange. We can also put the car on a lift and check for any loose parts, replace any parts needed to ensure that your car is safe and dependable and much more. Keep all of their service records on file for convenience. Upgrade vehicle with performance.
Some aesthetic services that we provide are the following: color sand and buff to bring out the luster of the paint color, spot blending, engine detailing, interior detailing, chrome re-plating, replacing windshield, new interior leather or vinyl that is custom fit and color matched with existing interior pieces, top service or replacements, leather conditioning or dying and much more.
We also offer 'Service Notifications'. With this benefit, we will notify you of when your service is due through email based on the usage of the car and time lapsed. You can customize this option to include automatic pick up or include seasonal preventative maintenance checklists.
Our current service work rate is $200.00 USD per hour.
Please call us to schedule your service today! Or if it is after company hours, please submit a service request form and one of our service specialists will be with you within the next business day to schedule pick up for your classic vehicle.