Long distance purchases in the era of the pandemic...
While 2020 has been a year of many challenges, all of us at Classic Showcase have been hard at work on moving forward with the classic car hobby as a whole. Our team has been restoring, servicing, and making classics available to our clients worldwide that also enjoy the hobby. In the age of the pandemic we live in, many businesses have had to change the way they operate; but here at Classic Showcase, we have always operated by private appointment only.
All of the various specialized departments at Classic Showcase take part in social distancing at all times. We are setup in departments that have no more than one person per area to ensure we are in compliance. Our shop is always clean, because we have full time staff members that do this daily. Our cleaning staff also disinfects all touchable surfaces daily throughout the facility.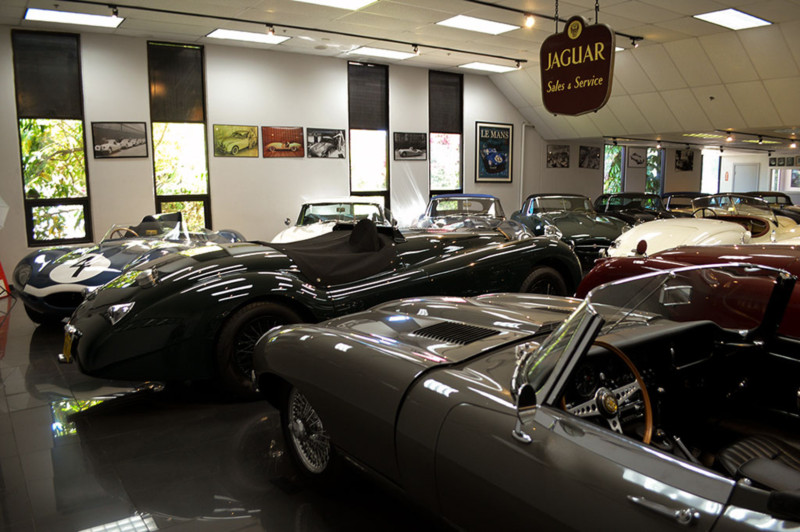 The classic car hobby today is different than it was, but in many ways, it is all for the better. Cars are being traded to collectors and selling at market value. You might have noticed that in these times, that the major auction houses have converted to online auctions. Most of the prices that cars are selling for are very realistic for today's unknown market situations. While many of these online auctions are rising in popularity by offering a platform that is convenient for collectors to use, there is still an uncertainty about whether or not the car you are bidding on is actually the car you believe it to be. In short, online auctions can presents many unknowns and sometimes surprises to the purchaser. Classic Showcase eliminates the unknows, surprises, and disappointments.
At Classic Showcase, we've been buying, selling, restoring, and servicing classic cars for over 30 years. When you purchase one of our Show/Driver or Show level restored cars, you will not only have a great Blue-Chip investment, but a great experience all the way. Our track record with collectors and customers speaks for itself. Whether it's winning on the show field with one of our restored cars, or driving it on your favorite highway and enjoying an exciting ride, or continuing to service your vehicle years after your purchase, we are there for our customers every step of the way. Our team goes the extra mile to ensure that our restorations are of the highest quality and dependability, and while we can't control market fluctuations in the industry, we can say that history has shown that our restored vehicles retain their value very well when sold.
Classic Showcase makes long distance purchasing and transporting vehicles directly to you a simple process. We use the best transportation companies in the business, with the most knowledgeable people and properly maintained equipment. Our team supervises the loading of each car, and we forward you photographs and the delivery driver's contact information upon departure.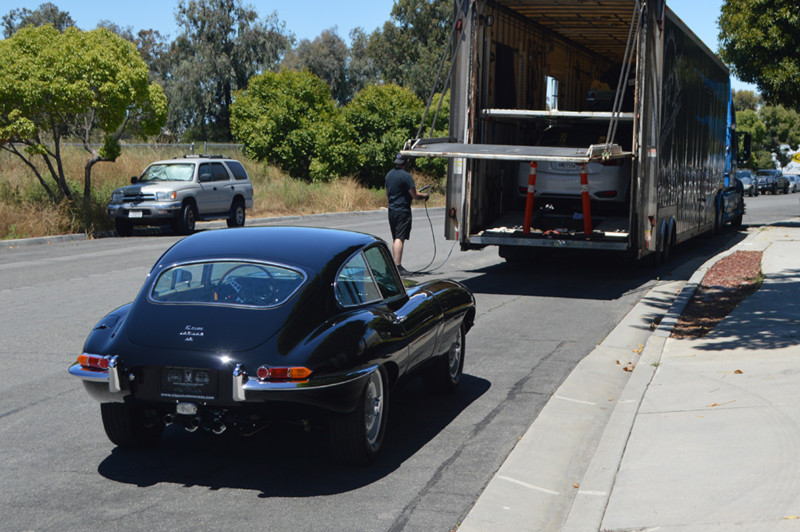 Each car is driven, inspected, and detailed by one of our team members prior to your delivery. The property that goes with the purchase is logged in, and properly packed into your new vehicle for transport. Our communication with the buyer is second to none in the business. We will let you know the status of delivery with you each step of the way, and when you receive the car, we will answer any questions you may have, then or in the future. Your satisfaction is our #1 priority.
Sometimes people hesitate to buy the vehicle of their dreams because it is 3,000 miles away and they do not know what the recommended steps of long distance buying are.
Classic Showcase wants to help make your dreams of owning a classic vehicle a reality and ensure that you will not end up with a bad experience due to lack of information.
The first thing that is recommended is examining the vehicle through several photographs showing all angles and detailed close ups and asking our sales representative any questions that you may have in regards to the vehicle's mechanical condition.
Once you are satisfied with the photos displaying the vehicle and responses to all preliminary questions that you may have, it is recommended to make arrangements to view the vehicle in person or have it viewed by a representative.
Please do not plan your arrangements to view the vehicle without an appointment. Classic Showcase is dedicated to providing the highest quality of service and confidentiality to our customers and will not give any tours of the facility or show any vehicles without a scheduled appointment. When an appointment is made, a brief consultation will be administered in hopes of customizing each customer's visit to their specific needs and wishes. Classic Showcase recommends that all customer's research our company and accomplishments before their visit. Please see our accomplishments for current trophies, awards and articles about our facility. We also encourage customers to research our company online for unbiased information such as customer reviews and outside articles.
Classic Showcase understands that our customers may have a very busy schedule and may not be available to view the vehicle of choice in person. If you are in this position, it is recommended procuring an outside pre-purchase check/evaluation of the vehicle to ensure that the vehicle is of the quality that you are looking for.
After you have completed the recommended steps of long distance purchasing and are ready to add to your collection, it is time to arrange for your payment options and transport our accomplishments of the vehicle to you.
Classic Showcase's dedicated team is fully trained and capable of assisting with every aspect of your purchase and transportation to make your experience as seamless and fun as possible.