1973 Porsche 914-6*
Specifications

Stock:
P73-506
Current condition:
SHOW
Performance:
3-Liter, 180+ BHP, 6 Cylinder Porsche 911 Engine
Performance options:
Mahle High Compression Pistons
Transmission:
Porsche Carerra 915 5-speed transmission
Color exterior:
Yellow (Glasurit Paint)
Color interior:
Black (with Black Targa Top that stores in trunk)
Mileage:
approximately 100 test miles driven
Wheels:
Fuchs 16 inch Alloy Wheels
Tires:
Yokohama Avid 205/55/R16 Tires
Brakes:
Bilstein Brakes in rear, Disc Brakes in front
Vin #:
4732909506
Engine #:
*6402754*
Other 1:
Body Number: *4732909506*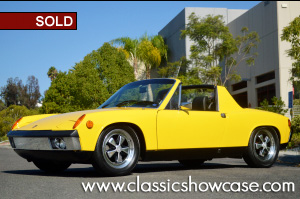 Description
(SOLD) *This 914 was restored & upgraded with a 3.0 6 cyl. engine and a 915 Carerra transmission, along with many other performance enhancements and upgrades, see below.

The 1973 Porsche Targa presented here is a special car that had been professionally restored and upgraded for maximum performance by a well-known Porsche restoration company in Southern California. Originally delivered as a factory-built 914, the car has been the recipient of significant mechanical and aesthetic upgrades to achieve optimal performance and enhance it's sporty looks, taking inspiration from Porsche's rare 914-6 model, which competed at coveted events such as the 24 hour Le Mans Race, Targo Floria, and many others. To achieve the best performance possible, the car was upgraded to that of a powerful 3.0 L CIS fuel-injected 911 6 cylinder engine, equipped with Mahle high compression pistons—emitting an impressive 180+ braking horsepower, along with an 11-blade cooling fan. The Targa's drive train has also been upgraded to that of a Carrera 915 transmission, including a WEVO side shifter kit and Wave Track LSD differential. The car's chassis were strengthened with the correct welded in reinforcement kit to handle the extra power of the upgraded engine. The longitudinal members were welded for extra strength, and to reduce body flexing. Finishing off the Porsche are stainless steel headers, and a stainless steel Dansk sport muffler.

The Porsche comes in a spirited color combination of Yellow with a beautifully finished, full leather, Black interior. You can really feel the power of this Targa as you navigate roads and highways behind a Momo steering wheel while listening to your favorite music over a high quality Blaupunkt stereo system. With increasing global demand for rare, classic, and unique Porsche models, this upgraded 914 stands as an excellent choice for the Porsche enthusiast seeking a truly, one-of-a-kind and fully restored Targa that is simply unmatched in performance, style, and comfort.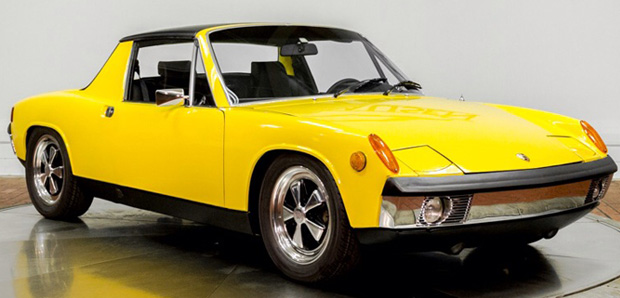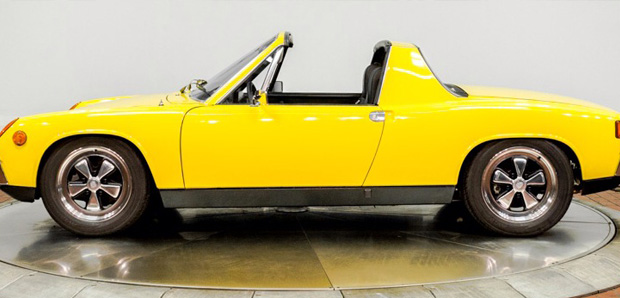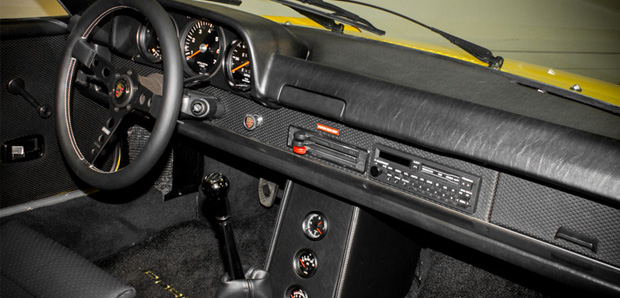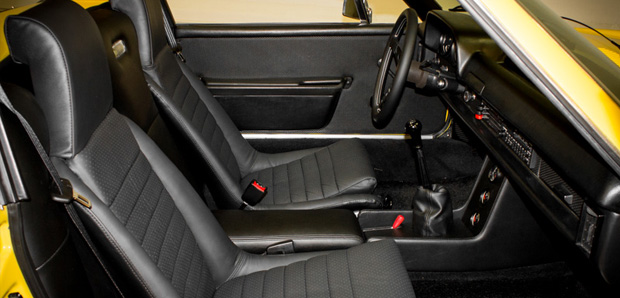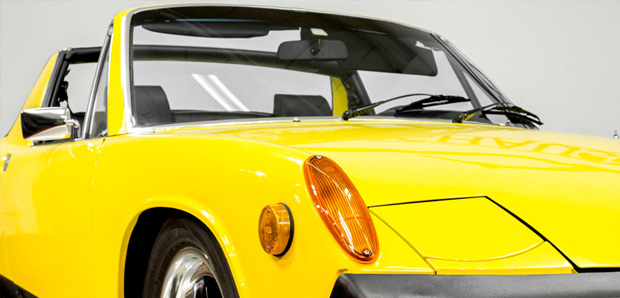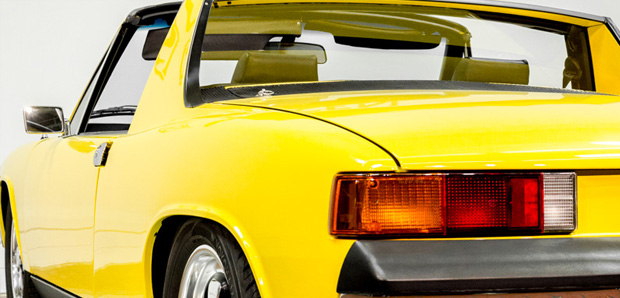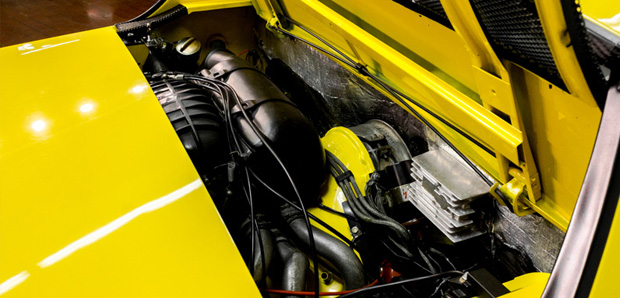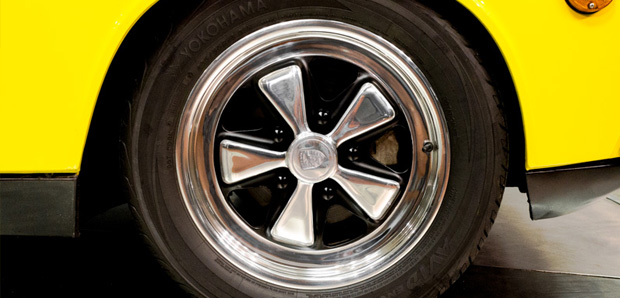 History
The Porsche 914 was introduced in September 1969 as a collaborative effort between Porsche and Volkswagen to produce a sporty car. The car they came up with was a mid-engined vehicle with seating for two and featured a Targa top. A 4-cylinder boxer engine provided the power. Volkswagen needed a vehicle to replace the aging Karmann-Ghia while Porsche was looking for another option to add to their lineup. The car sits low and the suspension was a combination of a 911-type torsion bar front suspension with a rear coil spring suspension. The headlights hide in the hood and pop-up when needed. The Targa top can be stored in the trunk.