1972 Jaguar-XKE Series 3 V12 OTS
Specifications

Stock:
J72-621
Current condition:
SHOW-DRIVER
Performance:
5.3 L V12, 272 hp, 4 Stromberg carbs
Transmission:
4 speed manual
Suspension:
Independent Front and Rear
Color exterior:
Light Blue
Color interior:
Dark Blue (with Black convertible top)
Features:
British Leyland AM/FM Radio
Mileage:
56,240
Wheels:
Steel Wheels
Tires:
Dunlop 205/15
Brakes:
Disc, front and rear
Vin #:
UCIS20621
Engine #:
7S7424SB
Gearbox #:
KL3131
Other 1:
Body Number: 4521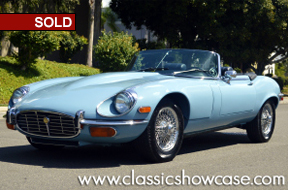 Description
(SOLD) This matching-numbers V12 E-Type comes with believed to be low original miles, the early small over riders, and is finished in Light Blue with a nicely contrasting Dark Blue supple leather interior, and a black convertible top. The roadster has received both a mechanical and cosmetic restoration, and has had the interior improved, keeping intact the preserved interior for originality.

Recently this XKE has received a full service, had the engine serviced, carbs rebuilt, and new suspension bushings, brake flex lines, motor mounts, new front & rear shocks installed. The rear end was rebuilt, new hub seals installed and balanced, a major tune up was performed, and the wheels were balanced. This car is ready to be driven and enjoyed. It would be a great daily driver for a Jaguar lover, and comes with its Jaguar Heritage Certificate of Authenticity.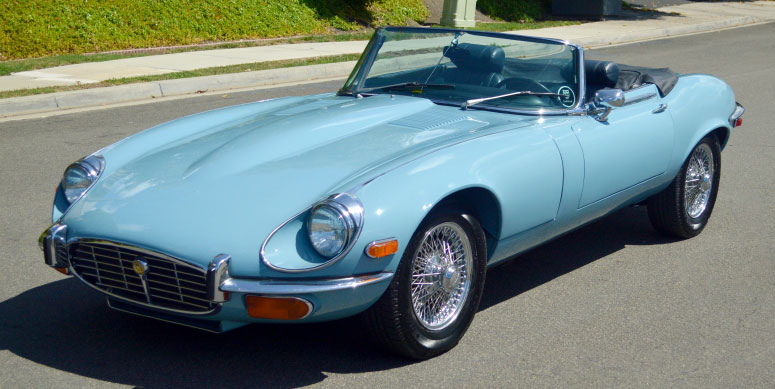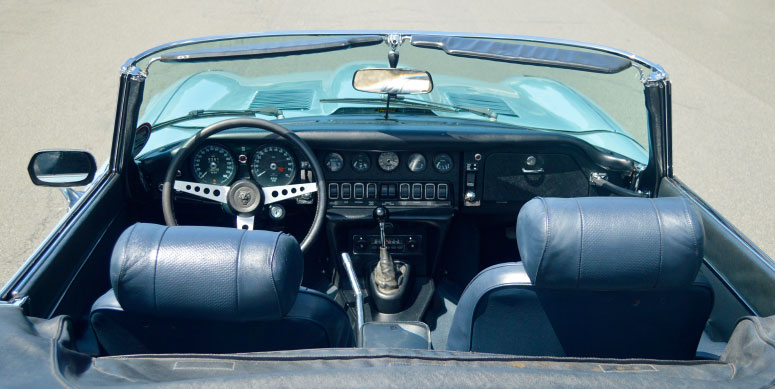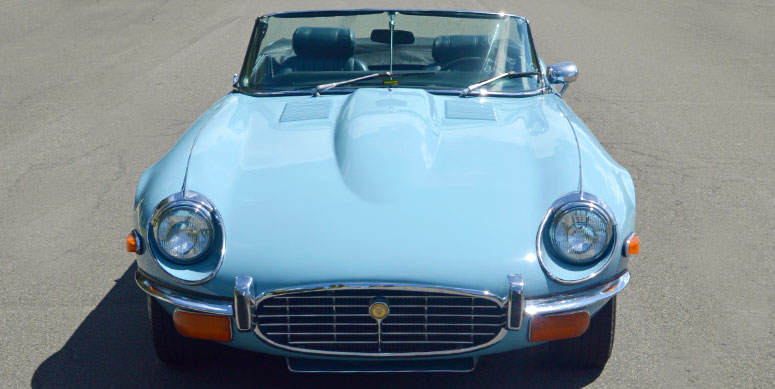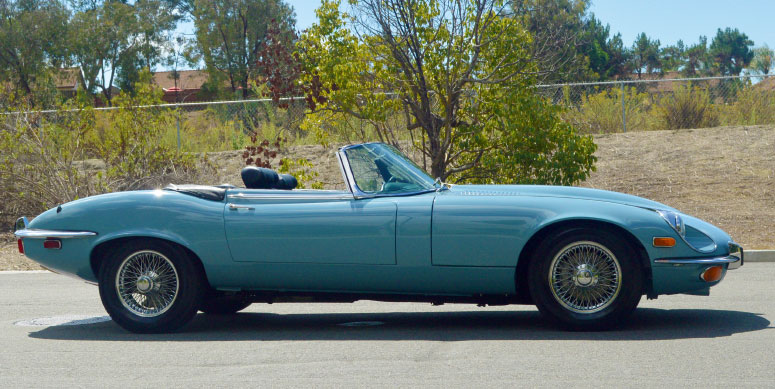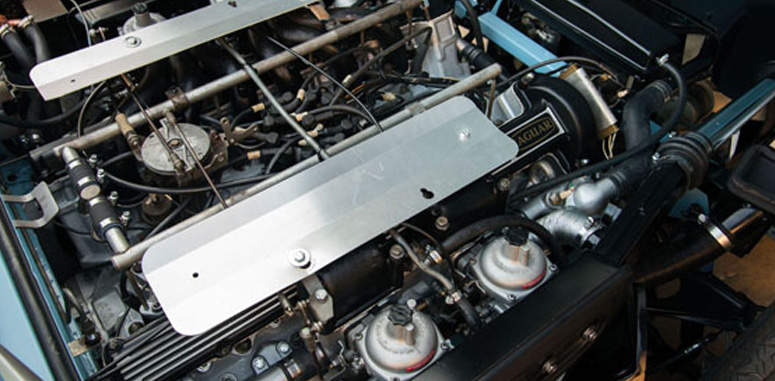 History
Jaguar ran its first V-12 automobile engine in 1964 and after years of testing and development, the company introduced its first production V-12 to the market in 1971. The new 5.3-liter V-12 was the first mass-produced V-12 to come to market in over 20 years and was Jaguar's first new engine since the début of the post-war XK-120 in 1948. The production engine, however, did not fit into the two-seat E-Type coupé, so the new motor was offered in roadster and 2+2 configurations only, with both sharing the longer 2,667-mm wheelbase chassis of the former 2+2 body introduced in 1966. Jaguar widened the front and rear track to accommodate the bigger and more powerful motor, which also necessitated a longer hood and chassis with a bigger air intake and grille. The Series 3 is easily identifiable by the large cross-slatted front grille, flared wheel arches, wider tires, four exhaust tips and a badge on the rear that proclaims it to be a V12. Some consider the Series III Roadster to be the best driving and most refined of the E-Types, with the smaller chrome over riders to keep the true lines of the body.
Authenticity