1967 Jaguar-XKE Series 1 4.2 OTS
(with hard top)
Specifications

Stock:
J67-274
Current condition:
SHOW-DRIVER
Performance:
4.2 Liter, 6 Cylinder, 3 SU Carbs
Transmission:
4 speed Manual
Color exterior:
Old English White
Color interior:
Black
Features:
Factory hard top, Blaupunkt AM/FM Stereo
Mileage:
30,057 showing
Wheels:
Chrome Wire Wheels
Tires:
Universal Sport 185 R15
Brakes:
Disc
Vin #:
1E13274
Engine #:
7E9292-9
Gearbox #:
EJ9008
Other 1:
Body Number: 4E4934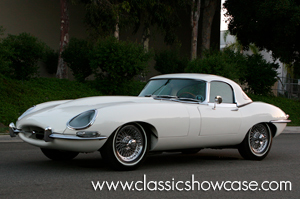 Description
This 1967 Series 1 E-Type roadster is an incredibly preserved, numbers matching car with very low original miles as stated from the previous long-term owner. It presents in a truly stunning condition and features a beautiful Old English White and Black color combination, complimented by a matching hardtop, Black soft top, and a tidy Black interior in all of its proper materials; a truly exquisite and very British original sports car that turns heads wherever it goes.

Jaguar Connection had serviced and maintained this vehicle for its previous owner and performed a mechanical overhaul to the car, which is documented by receipts and other records that accompany the XKE. It was stored in a climate-controlled facility and driven sparingly after its service work. Classic Showcase acquired the preserved XKE and took it to a higher level, with all systems being gone through while paying strict attention to details in order to meet our high standards with these cars.

This Series 1 E-Type example is now ready to provide its next owner with one of the most striking and stylish sports cars of all time, offering many of the coveted features that Series 1 offer, including covered headlights, toggle switches, tripe SU carbs, culminating in a truly iconic design with incredible performance and beauty. These cars have shown to be great investment vehicles and are some of the most highly collectible sports cars ever produced; with its high degree of originality and rare factory hard top, this XKE stands as a great example to campaign in Concours events, or as a great driving car ready to gracefully navigate each twists and turns while driving on your favorite roads. Regardless of use, this 1967 Jaguar E-Type Roadster is ready to deliver all of the thrills that you expect from an XKE! The E-Type comes complete with a Jaguar Daimler Heritage Trust Certificate.

Videos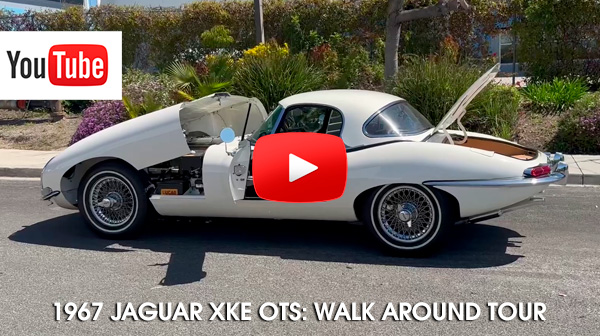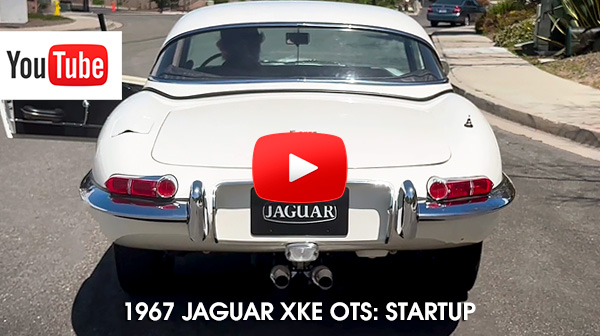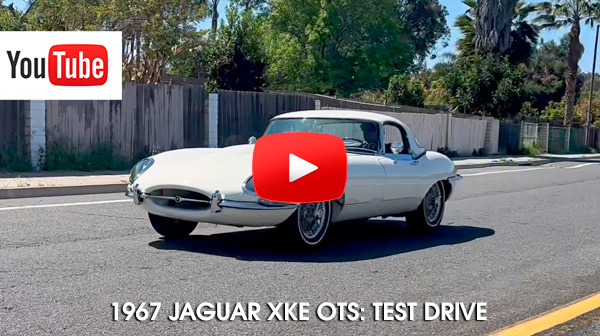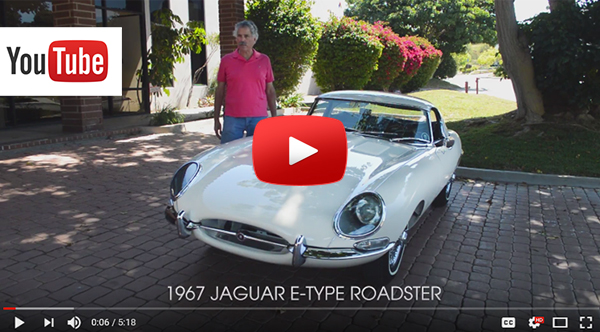 History
The Series 1 4.2 is a very user friendly, sporty driver, and one of the most collectable of the E-Types. These are wonderful cars with a 4.2 liter engine with 3 SU carburetors and a fully synchronized transmission. Some of the features of this model are toggle switches, full instrumentation with styling and a design that was way ahead of its time with center console, and arm rests. Other features of this Series 1 are its steep windshield and tail lights, which are placed above the bumper line in the rear deck. Similarly, the parking lights are above the front bumper line in the front fenders. In 1964 when the 4.2 was tested, fuel consumption was rated road reported at 22 MPG and a top speed of 140 MPH.
Authenticity