1971 Jaguar-XKE Series 3 V12 2+2
Specifications

Stock:
J71-991
Current condition:
DRIVER
Performance:
V12 5343 cc | 326.1 cu in. | 5.3 L., Zenith-Stromberg 175 CD2SE SOHC
Transmission:
Automatic
Suspension:
Independent Front / Rear
Color exterior:
Silver
Color interior:
Black
Features:
Factory Air Conditioning; JVC AM/FM/Cassette Stereo
Mileage:
71,883 showing
Wheels:
Steel wheels with hubcaps
Tires:
Michelin Defender 215/70/15
Vin #:
1S70991BW
Engine #:
7S14638LB
Gearbox #:
10602
Other 1:
Body Number: 4S51151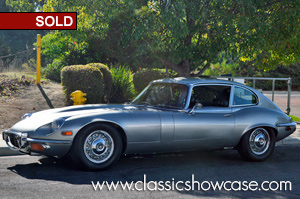 Description
This 1971 Jaguar Series 3 E-Type 2+2 is an original California Blue-Plate car, and a great driver-level example that is a perfect candidate to improve upon as you drive and enjoy it. The 2+2 has held long-term single-family ownership, and has been routinely maintained and serviced by Jaguar Professionals at Carlsbad British Motorcars of Carlsbad, CA. The E-Type features an attractive exterior color of Silver, complimented by a sleek and tidy Black interior. The car's body exhibits all of the curves and lines that XKEs are known for, and is in good running and driving condition. The E-Type comes complete with a set of keys, owner's manual, and an extensive folder of receipts for previous work performed. This Series 3 example provides the new E-Type collector or enthusiast a great opportunity to enjoy one of Jaguar's most famous models produced at an affordable price!


Receipts, Manuals, and Documentation included: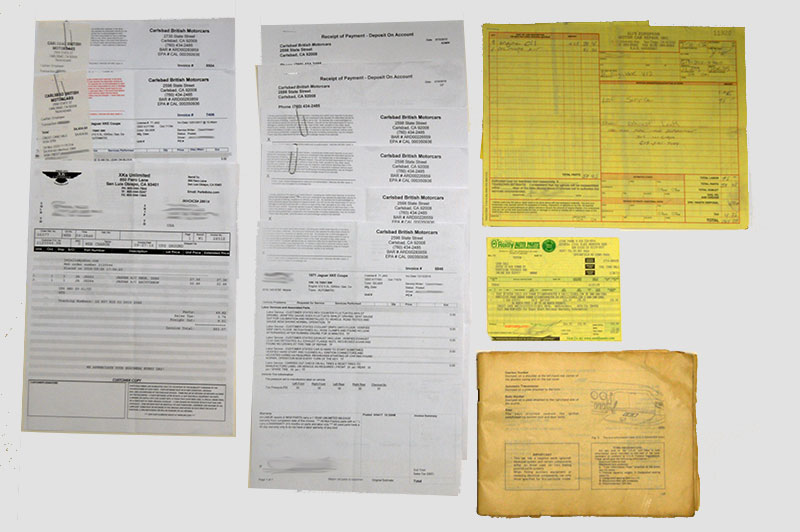 History
The E-Type Series 3 was introduced in 1971, with a new 5.3 L twelve-cylinder Jaguar V12 engine, uprated brakes and standard power steering. The short wheelbase FHC body style was discontinued and the V12 was available only as a convertible and 2+2 coupé. The convertible used the longer-wheelbase 2+2 floorplan. The Series 3 is easily identifiable by the large cross-slatted front grille and flared wheel arches, and a badge on the rear that proclaims it to be a V12. Cars for the US market were fitted with large projecting rubber bumper over-riders (in 1973 these were on front, in 1974 both front and rear to meet local 5 mph (8 km/h) impact regulations, but those on European models were considerably smaller. US models also have side indicator repeats on the front wings. There were also a very limited number of six-cylinder Series 3 E-Types built. These were featured in the initial sales literature. When leaving the factory the V12 Open Two Seater and V12 2 ± 2 originally fitted Dunlop E70VR − 15 inch tires on 15 × 6K wire or solid wheels.