1968 Jaguar-XKE Series 1.5 4.2 OTS
Specifications

Stock:
J68-622
Current condition:
DRIVER
Performance:
4,235cc DOHC Inline 6-Cyl., 3 SU Carbureators
Transmission:
4 speed manual
Suspension:
Independent
Color exterior:
Black
Color interior:
Black
Features:
Becker AM/FM/cassette radio, Koni shocks, Optima dry-cell battery, PerTronix electronic ignition system, Wilwood braking system
Mileage:
89,000 showing
Wheels:
15" x 6" Chrome Wire Wheels
Tires:
Dunlop 205-75-R15
Brakes:
Disc
Vin #:
1E16622
Engine #:
7E15332-9
Gearbox #:
EE1877
Other 1:
Body Number: 4E8646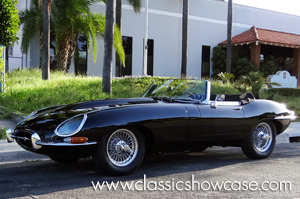 Description
This 1968 Jaguar XKE Series 1.5 Roadster is an original California car and retains its original blue CA license plates. It features the "J68" tag next to the data plate, which was assigned to the car from the California DMV – a unique original feature that is exclusive to original registered cars in the 1960s in California. The E-Type is finished in what is believed to be its original and rare and original color combination of black over black with a matching black top, boot, and tonneau cover. The XKE is powered by a 4.2-liter engine with 3 SU carbs, and a smooth shifting 4-speed manual transmission. Like all Series 1.5 XKEs, this example features the larger capacity radiator with dual fans, which improves the cooling. A previous owner of this XKE was a member of the Jaguar Owner's Club of Los Angeles and took great care of the E-Type during his ownership. He competed and showed the car at several shows, with great results.

The Roadster is also equipped with covered headlights, front and rear European styled lenses to enhance the aesthetics, a stainless-steel exhaust system, a Becker AM/FM/cassette radio, Koni shocks, and 15" x 6" chrome wire wheels. The XKE has also benefited from a number of mechanical upgrades, including the addition of 3 SU carbs, a Optima dry-cell battery for dependability, a PerTronix electronic ignition system, a Monza speed fill oil filler cap and a Wilwood braking system. Classic Showcase has scheduled a full service and detail for the Spring, just in time for the upcoming summer driving season. This is a great example and a wonderful choice for the collector or enthusiast that is seeking a nice XKE with one of the most desirable color combinations ever produced.

Videos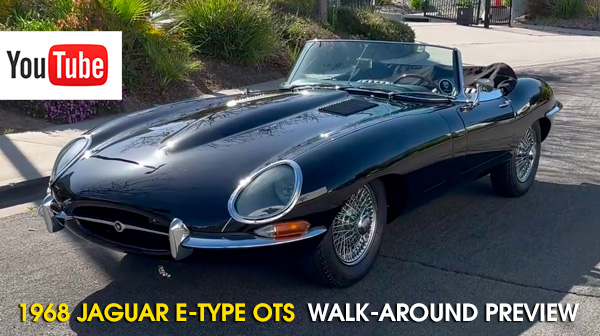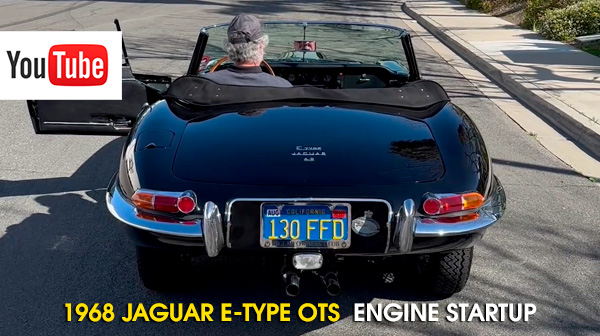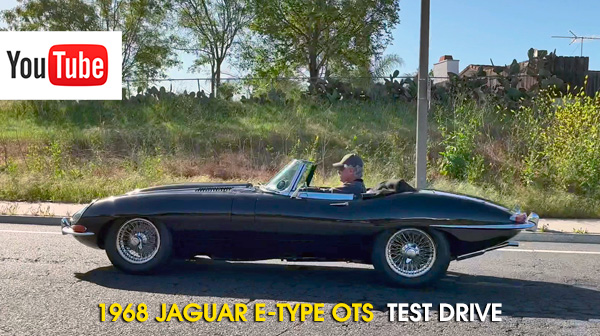 History
The Jaguar E-Type Roadster presented here is an early 1968 model, it is one of the few Jaguar E-Types that are today popularly known as Series I 1/2 cars as they utilize the open headlight bonnets but are otherwise are very similar to the Series I cars retaining the very favorable 4.2 liter engine. Inspiration from the D-Type is unmistakable, as the Jaguar E-Type had a monocoque passenger compartment, a tube framed engine bay and a tilting hood. The XKE had four-wheel Dunlop disc brakes with the rear discs fitted next to the differential to reduce unsprung weight and, most importantly, fully independent suspension on all four wheels.