1971 Jaguar-XKE Series 3 2+2
Specifications

Stock:
J71-539
Current condition:
DRIVER
Performance:
8 cylinder, Chevy 350 V8
Transmission:
3-speed GM automatic transmission
Color exterior:
Sable
Color interior:
Biscuit
Features:
Factory Air Conditioning
Wheels:
Steel Wheels with Hubcaps
Vin #:
J711S71539BW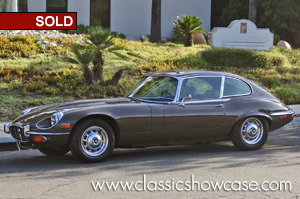 Description
Classic Showcase is pleased to offer a unique piece of automotive history, with this 1971 Jaguar XKE 2+2 that famed American author Ray Bradbury purchased for his wife from Horning Jaguar of Beverly Hills in 1971! Bradbury continues to be one of the most celebrated 20th-century American writers, working in a variety of modes including fantasy, science fiction, horror, mystery, and realistic fiction. Bradbury also wrote and consulted on numerous screenplays and television scripts, including Moby Dick and It Came from Outer Space. Many of his works were adapted into television and film productions as well as comic books. The New York Times called Bradbury "the writer most responsible for bringing modern science fiction into the literary mainstream."

Fall 2022 Update: Our team of Jaguar professionals have just recently performed a number of mechanical, as well aesthetic updates to the E-Type, which included the following:

• Major Service and Tune-Up
• New Electronic Ignition installed
• Electrical System sorted
• Completely detailed Interior
• Completely detailed engine compartment and undercarriage
• Comprehensive servicing of the XKE's Air Conditioning system, including new parts and refrigerant (blows cold)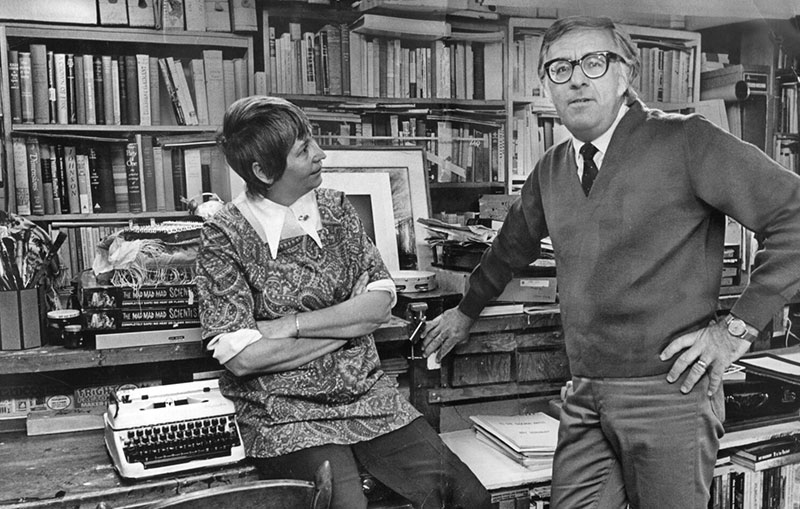 Mr. Bradbury purchased this 1971 Jaguar Series 3 2+2 for his wife Marguerite McClure, and today stands as a nice California car and rust-free example that would make a great daily driver. The mechanicals on this E-Type were modified by one of the previous owners, and features a powerful Chevy 350 V8 engine, coupled with a GM 3-speed automatic transmission. Our team has performed a compression test on the engine and can report that all numbers are even across the board. With the exception of the engine and transmission, everything on this example is stock.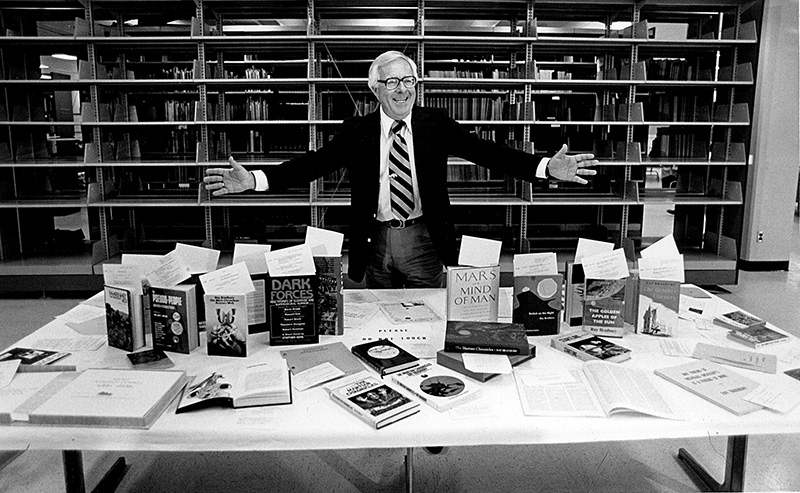 The 2+2 comes in a Sable and Biscuit color combination and features factory A/C, along with a fine set of recently re-upholstered seats that are not only comfortable but look great as well. The 2+2 also features a jump seat with extra space in the back section of the car, perfect for your storage needs. We have scheduled a full servicing to the XKE, which will also include servicing the car's A/C system. This Jaguar includes the original owner's manual, and original dealer warranty card. This XKE presents very nicely and is a great choice for the new enthusiast seeking an XKE that they can simply drive and enjoy on daily basis.


Books, Manuals and other included Documentation: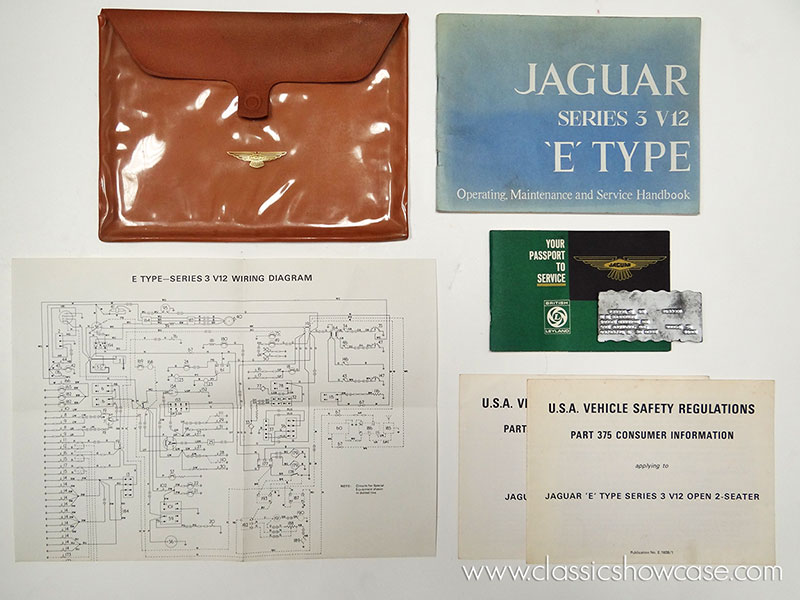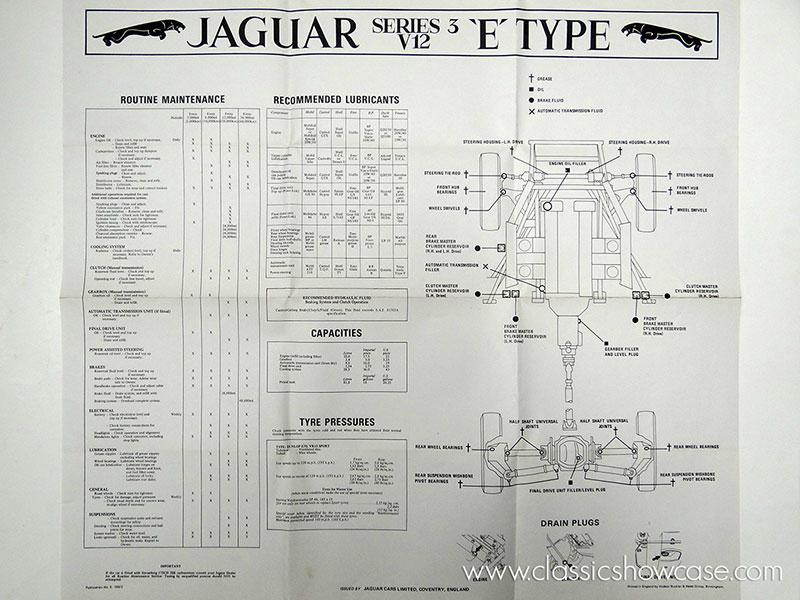 History
The E-Type Series 3 was introduced in 1971, with a new 5.3 L twelve-cylinder Jaguar V12 engine, uprated brakes and standard power steering. The short wheelbase FHC body style was discontinued and the V12 was available only as a convertible and 2+2 coupé. The convertible used the longer-wheelbase 2+2 floorplan. The Series 3 is easily identifiable by the large cross-slatted front grille and flared wheel arches, and a badge on the rear that proclaims it to be a V12. Cars for the US market were fitted with large projecting rubber bumper over-riders (in 1973 these were on front, in 1974 both front and rear to meet local 5 mph (8 km/h) impact regulations, but those on European models were considerably smaller. US models also have side indicator repeats on the front wings. There were also a very limited number of six-cylinder Series 3 E-Types built. These were featured in the initial sales literature. When leaving the factory the V12 Open Two Seater and V12 2 ± 2 originally fitted Dunlop E70VR − 15 inch tires on 15 × 6K wire or solid wheels.