1938 Jaguar SS100 3.5 litre Roadster
Specifications

Stock:
J38-016
Current condition:
SHOW
Performance:
3.5 liter, 3,486 cc overhead valve inline 6 cylinder engine, 125 Factory Base Horse Power, twin SU Carburetors
Transmission:
4 Speed Manual
Suspension:
Independent Front
Color exterior:
Gunmetal Grey
Color interior:
Silver
Mileage:
1,456 showing
Wheels:
Chrome Wire Wheels
Tires:
Dunlop Gold Seal 5.25/5.50/18
Brakes:
4 wheel mechanical drum brakes
Vin #:
39016
Engine #:
M529E
Other 1:
Body No. 4891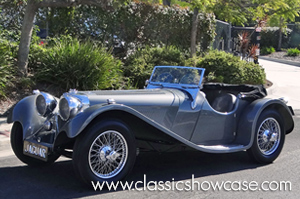 Description
Classic Showcase is pleased to offer a very special piece of Jaguar history with this rare 3.5 litre SS 100 roadster. It is a numbers-matching and fully restored example that was built in December of 1937 and sold through Henlys of London. The SS 100 features a beautiful (and original) color combination of Gunmetal Grey over a Silver interior, and presents wonderfully today. The car has a documented history of competition, where it has been the beneficiary of awards from being shown at numerous prestigious events, including the Hershey, PA Concours d'Elegance, the Greenwich Concours d'Elegance, and (2) showings at the famed Pebble Beach Concours d'Elegance.

The SS 100 includes a black canvas top, boot, tonneau, and side curtains, as well as contrasting wool carpets and painted wire wheels, as well as a standard windscreen and Brooklands-style screens, stone guards for the grill, Lucas "King of the Road" headlights, and a jeweled cigarette lighter. All gauges are original and properly marked, and the car is fitted with correct wiring looms, porcelainized manifolds, stainless steel exhaust, Lucas tar top battery, as well as the original chassis and body plates.

Our team completed a comprehensive service to the SS 100 and has update the britework, as well as tending to all other aspects of the Roadster.


Start-Up, Walk-around, and Drive Video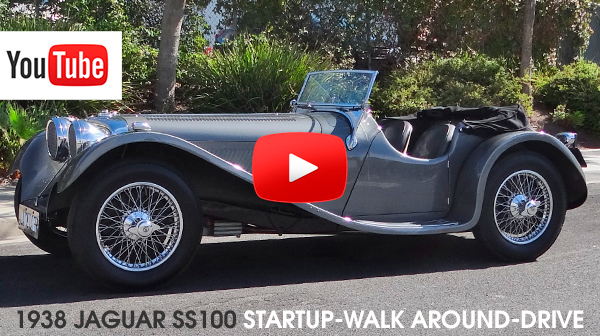 Scenes from the SS100's Restoration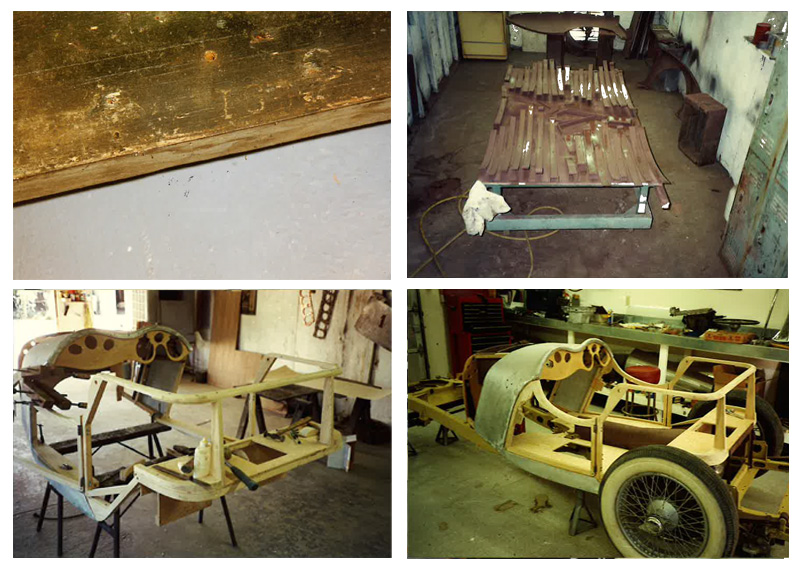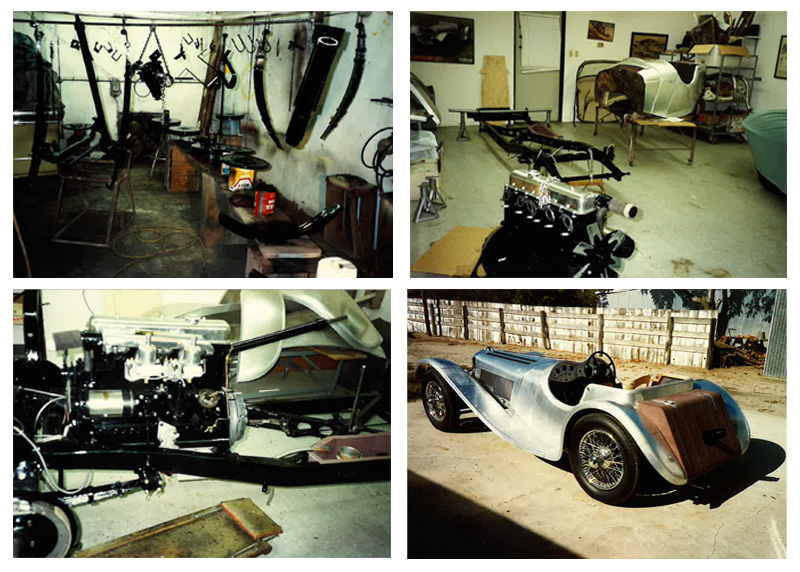 Details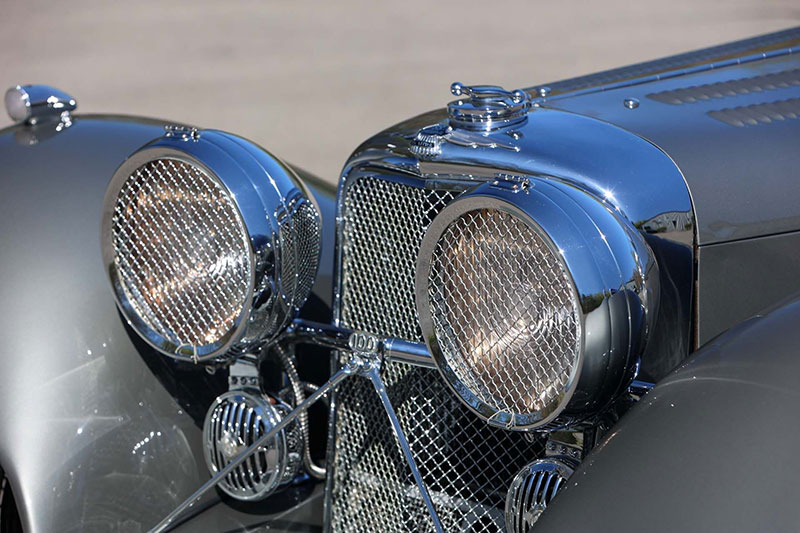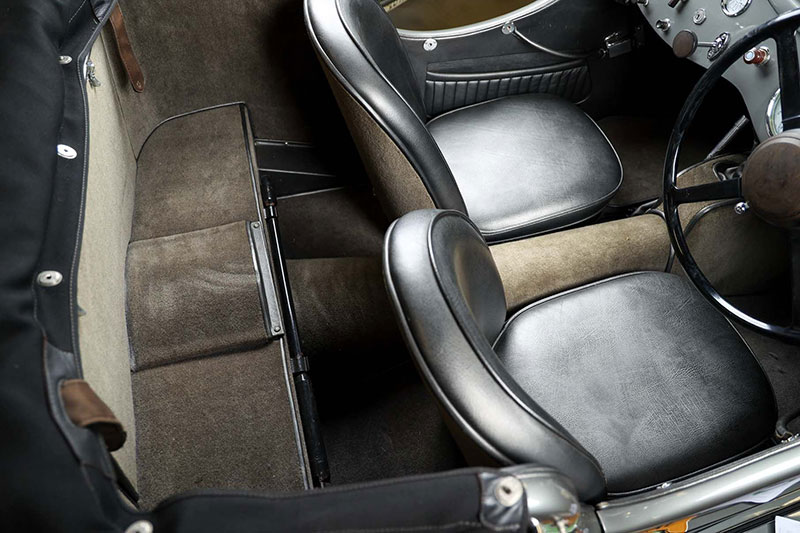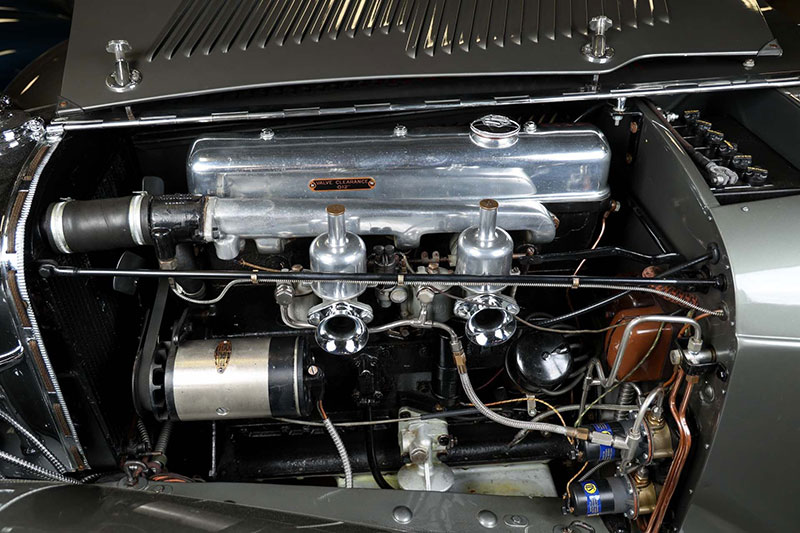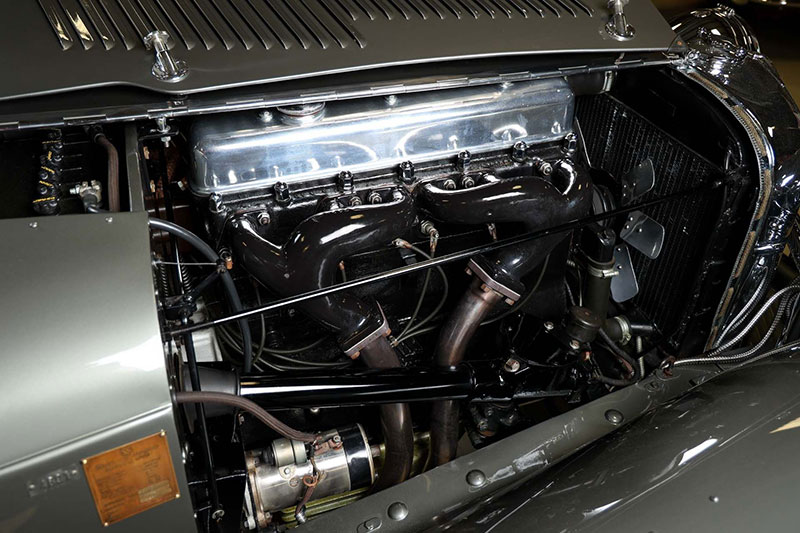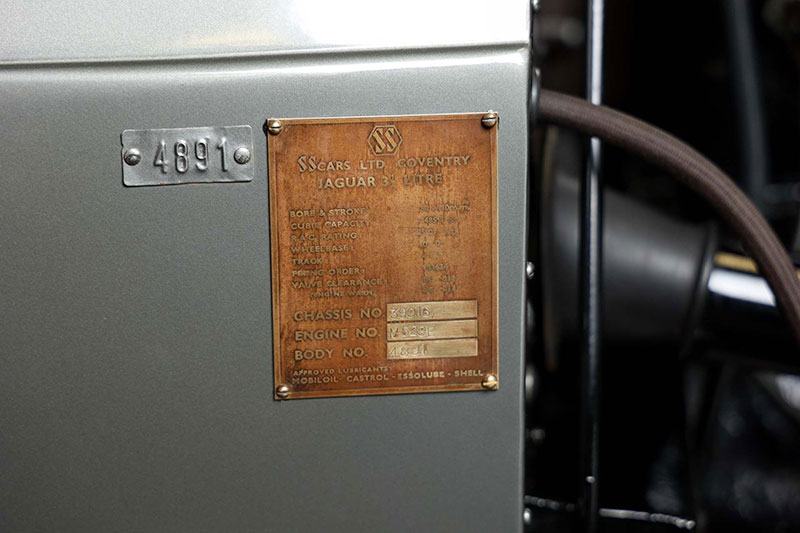 History
The Jaguar SS 100 was one of the first cars to bear the Jaguar name, although at the time it was just a nameplate. It wouldn't become the corporation's brand name until after World War II. But more important, it was the car that elevated the parent company from relative obscurity—just one of many small-volume British carmakers struggling in near anonymity—to a purveyor of some of the most stirring sports cars of the pre-WWII era. Unveiled at the 1937 London Auto Show, the 3.5-litre SS 100 quickly demonstrated its upgraded performance in a variety of competitive venues, including Brooklands, the Alpine Trials and the Welsh, RAC and Monte Carlo rallies. In all, 190 2.5 SS 100s left the Coventry works; 3.5-litre production reached 118 cars before the Coventry works was changed over to military work, making aircraft components.
Authenticity