VIEW BY MAKE
MOTORCYCLES
PROJECT CARS
WATERCRAFT
SOLD INVENTORY
Porsche
1970 914-6 Targa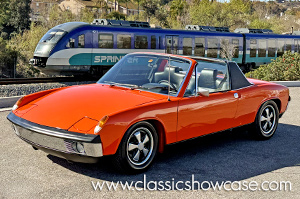 CONDITION:
SHOW-DRIVER
STOCK #:
P70-057
DESCRIPTION:
This very rare and highly collectible factory-built numbers-matching Porsche 914-6 is a low production number example from a small pool of 3,351 models produced from 1970-72, and w...
1971 911T Targa Sportomatic
CONDITION:
SHOW-DRIVER
STOCK #:
P71-830
DESCRIPTION:
This 1971 Porsche 911T Sportomatic Targa is a spectacular example that had has minimal ownership and has always been a Southern California car since new. The Targa is powered by a ...
2020 911 Carrera 992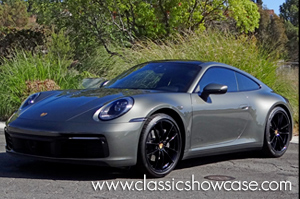 CONDITION:
ORIGINAL-PRESERVED
STOCK #:
P20-721
DESCRIPTION:
The 2020 Carrera 992 is a new generation of Porsche's famed 911 model and proves that legendary design and performance can also cater to contemporary needs. This particular examp...