VIEW BY MAKE
MOTORCYCLES
PROJECT CARS
WATERCRAFT
SOLD INVENTORY
Austin Healey
1959 Sprite MK 1 Roadster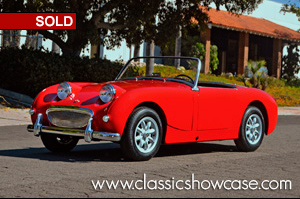 CONDITION:
SHOW-DRIVER
STOCK #:
AH59-797
DESCRIPTION:
This 1959 Austin-Healey "Bugeye" Sprite MK 1 is a great classic sports car that is full of character, and an example that has benefited from a host of performance-minded upgrades. ...
1962 3000 MK II Roadster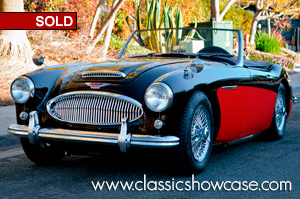 CONDITION:
DRIVER
STOCK #:
AH62-822
DESCRIPTION:
This attractive and sporty 1962 Austin Healey 3000 MK II BT7 Roadster is a new addition to our inventory, and has been the recipient of a bare metal restoration. It comes in an att...